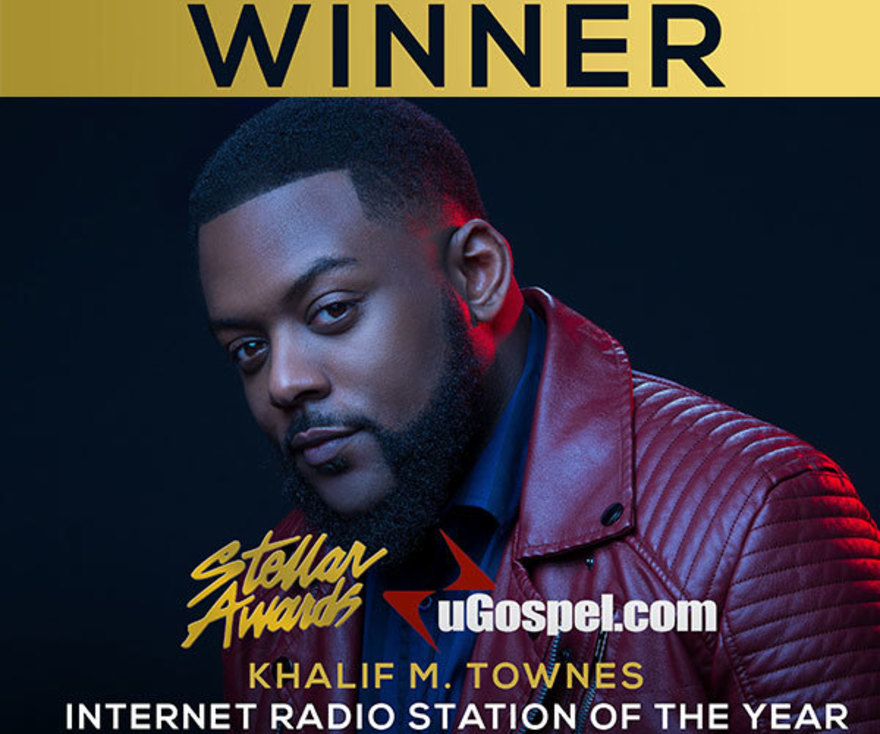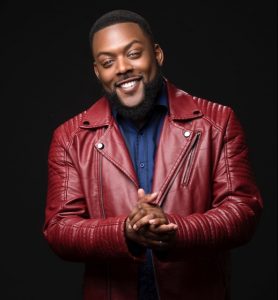 Khalif M. Townes
 is a businessman, digital strategist, social media manager and content curator who specializes in online marketing and media services geared towards both the faith-based consumer and mainstream urban entertainment audience. Townes is President/CEO of That's True Media, LLC. (formally Urban Roundup Group, LLC.).
uGospel.com is the flagship website under That's True Media, LLC which is currently the no. 1 online site and entertainment blog in the faith-based and Gospel music marketplace.  The site also houses uGospel Radio which recently won the 2019 Stellar Award for Internet Radio Station of the Year.  
"It's an amazing feeling to go from being a nominee last year to finding out after the official winner's list was circulated, WE ACTUALLY WON this year," says Khalif M. Townes.
During the Stellar Gospel Radio Awards ceremony held recently in March in Las Vegas, there was a mix-up with the Internet Station of the Year category and the winner announced was not uGospel.com.  Later, after the official list of winners was distributed, it was declared and confirmed that uGospel.com was the definite winner.
"When we received the call that there was a mistake of some sort and we actually won the Stellar Award," Townes shares.  "I was so excited, but at the same speechless because I'd already accepted the outcome as announced, but we ended up coming out victorious!"
Townes has been in business for 18 years and launched the uGospel.com Radio component in March of 2012.  His innovative digital music platform has grown into one of the leading Christian internet radio stations.
"What better way to celebrate 7 years in Gospel Internet Radio than with a Stellar Award," Townes states.  "I can honestly and truly say that I am blessed.  I thank our listeners, advertisers, on-air personalities and staff who play a vital role in keeping this brand alive.  THANK YOU ALL!"
uGospel.com Internet Radio features a stellar line-up of enlightening and entertaining programs that feature today's Gospel music hits, the best classic and contemporary choir music, and life inspiring and thought-provoking talk shows.  uGospel.com Radio is adding 4 new shows starting this month.
Morning Inspirations with CJ – Weekdays 9AM-12PM
The Lonnie Hunter Show with Lonnie Hunter  – Weekdays 3PM-6PM
The Music Industry Minute with Benita Bellamy Kelley  – Weekdays 12:45PM
3-Minute Meditation with Lonnetta Albright – Mondays 4:15PM and 5:15PM
Millennial Push with Jo'Landa – Saturdays 12PM (new in April)
Young Preachers with Bishop Greg Davis and Eric J. Thomas – Sundays 3PM (new in April)
The Choir Stand with Vincent Tharpe – (returning in May)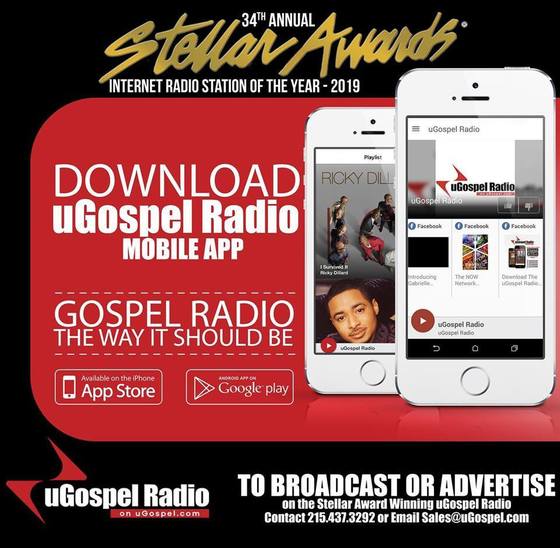 "I am extremely proud, not only to be a part of this extraordinary team but, to be able to see how Khalif has stuck to Gods plan for his life," says Lonnie Hunter, uGospel.com Radio Personality.  "It's always exciting to see purpose and destiny unfolding and this stellar win is a major part of the journey.  Congrats uGospel!! Way to #GETITDONE."
"Khalif and uGospel Radio's Stellar win is a testament that vision, dedication, hard work, and consistency pays off," states Bishop Greg Davis, uGospel.com Radio Personality, Preacher, Author, and Philanthropist.  "I'm so excited about bringing the Young Preacher program to uGospel and being a part of a winning team."
From Urban Gospel music hits to throwback classic choir songs and hymns, uGospel.com Radio has music for everyone.  With meditative and empowering moments to uplift the soul, in addition to preachers and religious thought leaders sharing principles and wisdom, uGospel.com Radio is the digital destination for inspirational content.
That's True Media is based in Philadelphia PA with remote locations in Atlanta, Nashville, Lexington, and Los Angeles.  uGospel.com Radio can be heard online or via the uGospel App.  Artists can submit music here. 
Publicity Contact:  The Bellamy Group – [email protected]