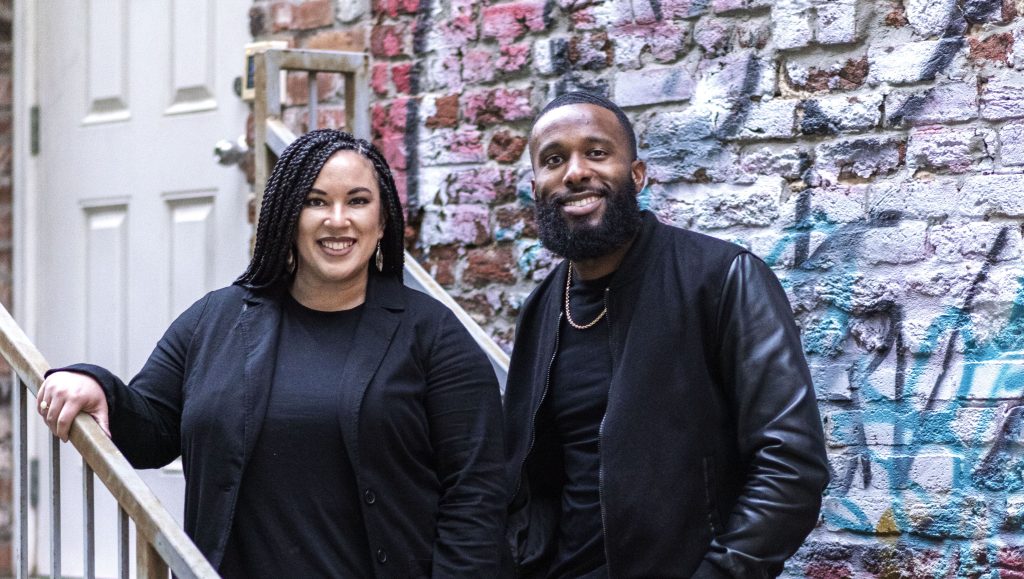 Writing Rounds is a budding, influential two-year old virtual community of creative strangers – stretching from Australia to Washington state – who came together during the height of the COVID-19 pandemic to write songs together. The co-founders, singer Jessica Hitte and producer LeBron Arnwine, have now dropped a  new track, "A Million Pieces" (Writing Rounds, LLC / Tyscot), as Writing Rounds Worship. Video:
The collaboration hails from an in-person Writing Rounds Experience that took place at an Airbnb in Franklin, TN this past spring. Aspiring writers Marc Scriven, Scott Keller, and Coreena Beard co-wrote "A Million Pieces" alongside Hitte, and Arnwine. It's a warm, unplugged ballad with Hitte singing as Arnwine plays the piano, Amber Camp bows her violin, and Kevin Camp gently taps his drum kit. By the close of the nearly nine-minute track, the roomful of about fifty people was singing along. Listen at this link:  https://smarturl.it/na0lyp
The Writing Rounds' genesis began when Hitte and Arnwine first met as students on the campus of Lee University circa 2008. They reconnected in 2013 when she was a schoolteacher awaiting her big break as a singer-songwriter. "She needed a producer to take a chance on her [as a vocalist] and I needed an artist to take a chance on me [as a producer]," Arnwine says. "It was a perfect fit. We learned together – all the mistakes, all the let's-not-do-that-agains. That built  a camaraderie between us that you won't have just walking into somebody's studio.  We had nothing. All I had was an interface and a broke down laptop."
Their first collaboration was a 2016 solo album on Hitte. "I thought it was going to be easy putting out an album and that everyone was going to love it and that it was just going to blow up," she laughs. "When it didn't, I was like what did we do wrong?" She learned that much more goes into making records hits than simply making the music itself. She also realized that the album didn't fully reflect who she is an artist. "That's when I realized every song that I write isn't for me and I started writing for other people," she adds.
After attending a Maverick City Music songwriting camp in 2020 at the start of the COVID-19 pandemic, Hitte and a few other participants decided to keep meeting and collaborating virtually. Arnwine began to help Hitte coordinate the sessions that exploded with hundreds of creatives around the globe. "We wanted strong writers who hadn't really had a shot," Hitte recalls. "Even people who felt like their careers were over. There's a place for everybody here. You heard a song on the radio, but you don't know what it takes to get it on the radio. We show you all of that in our Writing Rounds Experiences." For more information, visit: https://www.writingrounds.com