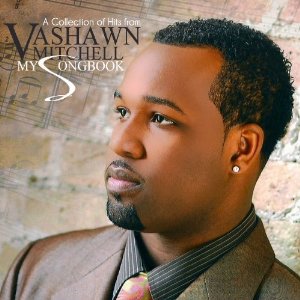 With an amazing first week of release, the Tyscot Music & Entertainment project, My Songbook, A Collection of Hits from Vashawn Mitchell, Deluxe CD/DVD debuts at #12 as the HOT SHOT DEBUT on the Billboard Top Gospel Albums Chart.  My Songbook had one of the highest chart debuts of any collection album in recent history.
My Songbook's triumphant first week is a great addition to Tyscot Music & Entertainment's thriving catalog. Tyscot President Bryant Scott is confident in the future growth of the company.
Tyscot's President, Bryant Scott stated, "I am excited at how God continues to bless Tyscot Entertainment in this banner year.  It is amazing that our content is generating so much success. When the industry in general is still experiencing decline, we are on target for our second year of substantial growth."
My Songbook, the Deluxe Edition CD/DVD, is a collection of Vashawn's early hits.  The economical bundled project is the first comprehensive set of VaShawn's greatest music.  My Songbook includes 12 hit songs that have been sung during many church worship services across the nation like "Only a Test" and "Encouragement Medley".  It also contains previously unreleased material such as, "God Cares For You" and "Don't Last Nu Remix" and a full Music DVD of some of his most cherished songs performed live.
The My Songbook Collection of Hits Deluxe Edition CD/DVD is available in stores and online!
Along with enjoying the My Songbook CD/DVD, fans may NOW enter the "Share YOUR Songbook" Contest.
Enter the "Share YOUR Songbook" Contest Today at: http://www.tyscot.com/songbookcontest.html
Due to the recent demand: The Share Your Songbook Contest has been extended to March 31st.