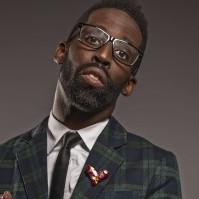 City of Praise Family Ministries announced today that Grammy and Stellar Award-winnning Gospel Artist Tye Tribbett will headline this years' annual Praise In The Park Celebration. The worship and outreach event will be held at the 10,000 seat Prince Georges' Stadium, home of the Bowie Baysox, on August 10th from 10AM – 4PM.
The summertime worship experience – now in its 3rd year – features live gospel performances in a family environment and a spiritual message from Senior Pastor, Bishop Joel Peebles, Sr. and Co-Pastor Ylawnda Peebles. Praise In The Park is known as one of the largest worship services of its kind in the DMV area.
Bishop Joel Peebles, Sr., expressed his excitement and anticipation for the upcoming event. "God is going to move in an awesome way as the entire community is galvanizing for this big event" Bishop Joel added, "Praise In The Park is a part of a bigger project to save one million souls. The objective of this amazing day is to reach out to the community, and to enable, empower, and encourage them to connect to a Christ who loved them before they were born!"
City of Praise Family Ministries is celebrating 50 years of ministry in the DMV area, as a leader in the community providing spiritual guidance, community support, education, job training, advocacy for the less-fortunate, and social development.
Please contact the ministry at 201-267-7760, or at [email protected] for more information regarding this event.