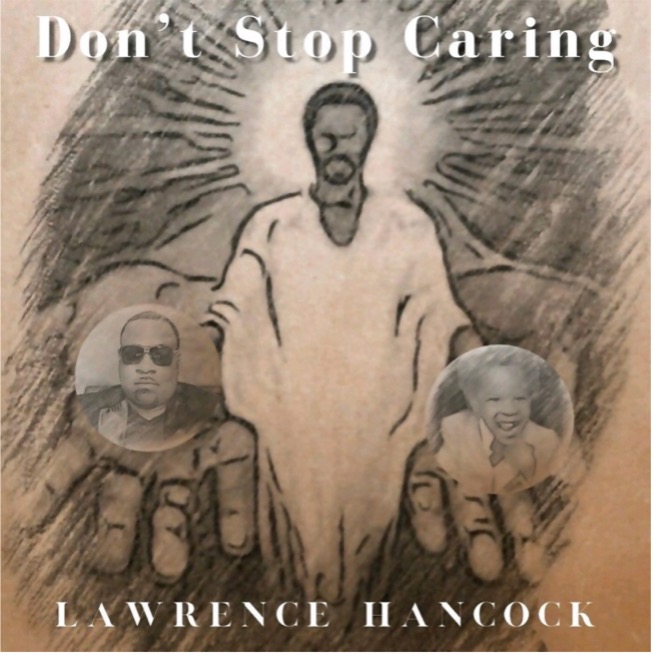 The Repeat Button is getting used often on this one!  Music enthusiasts everywhere are excited about Lawrence Hancock's 8th album, Don't Stop Caring/Symphonic Distribution now available.
Lawrence Hancock's latest album, "Don't Stop Caring" is an exemplar of a musical marvel. The chemistry of Hancock's masterful lyrics, artistic rhythm and angelic tone of voice radiates God's light and love. Like floating down the river of life, the album is a peaceful listening journey of intrinsic emotions and authentic devotion. Each track marvelously creates a unique experience, conveying a personal message of praise and worship…"
-Dr. Nay, DrNay Blog
The Journal of Gospel Music agrees rendering a 4-Star rating of the latest work from Hancock.  "With this album, I wanted to capture not just my story, but the story of people at various junctions of this life in which they need, depend, and emote with God." This 15 song collection creates mood and evokes emotion from start to finish displaying an arsenal of vocals, composition, and production we now expect.
"The Stellar-nominated Christian hip hop artist's eighth album builds on his distinctive style of delivery: an atmospheric kaleidoscope of computer-generated electronica and rhythm supporting stream of consciousness lyricism. As such, Hancock is like a sacred version of a beat poet."
            -Bob Marovich, Journal of Gospel Music
Resolute to composing music over beats and predictable band arrangements, Hancock continues to provide various arrangements featuring Christ-centered lyrics that continues to establish him as a constant on the gospel music scene.
"For his eighth album, Hancock continues his call for everyone to worship the Lord. In "Feed Me" Hancock focuses on spiritual nourishment "Lord feed me. I'm hungry for that bread…Nourish me up. Oh bread of heaven."
– SingersRoom
Don't Stop Caring is available now on Amazon Music and Apple Music.  Available for streaming worldwide on select platforms.
HEAR/SHARE/CARE Don't Stop Caring