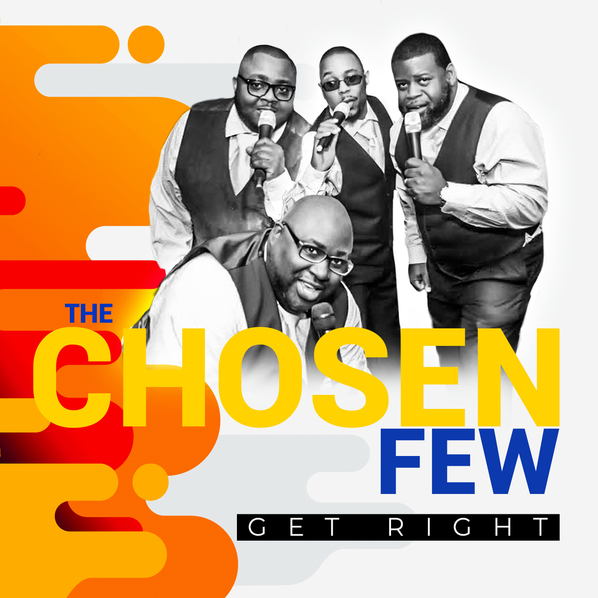 Dating back from the 1920s, Quartet groups like the Soul Stirrers,  The Dixie Hummingbirds, The Golden Gate Quartet, Highway QC's, The Mighty Clouds of Joy and the Gospel Four have directed the course for the quartet groups of today like The Williams Brothers, Lisa Knowles and The Brown Singers, The Wardlaw Brothers and Keith "Wonderboy" Johnson.  There are many talented and vibrant groups keeping the heartbeat of the Quartet genre alive today. Hailing from the Midwest is a group who intend to trailblaze through to the next generation in the genre. They are The Chosen Few of Omaha.
The group was formed by Courtney Jackson in 2001 under the group name Second Chance.  The group members are Jackson, Marcus Myers, Eric Smith, Timothy Corbitt, Anthony Wright, Malcolm Ramsey, Larry Evans, Richard Adams, and Anthony Taylor.  Now, The Chosen Few has their new name, and has been developing and progressing their sound and style, and lighting up stages with every performance.
Having won a 2012 Rhythm of Gospel Award and released the hit single "Mainline" in 2016, The Chosen Few have taken some time to prepare their new single called "Get Right" that is available now on all digital outlets.  The single is written by and produced by Jackson and is the precursor to their forthcoming album TRIUMPHANT.
Listen To "Get Right"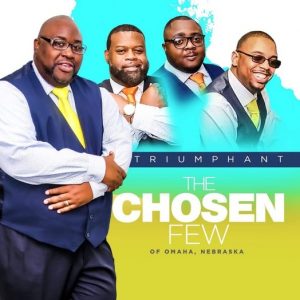 "Our single 'Get Right' is a song that embodies the revelation of the Bible which tells of wars and rumors of wars, mothers against daughters and fathers against their sons," Jackson explains.  "The lyrics of the song tell that we don't know the day or the hour that the Lord shall return so, we need to get our lives in order before his return.  With the state of the world today, it is plain to see that we are definitely living in the last days."
In addition, "Get Right" is impacting radio and currently climbing the BDS/Billboard Gospel Radio Chart breaking through to the top 50 on the Internet Gospel Radio Chart.  The Chosen Few will release their TRIUMPHANT album later this year and anxiously await the opportunity to begin touring and promoting their new music.