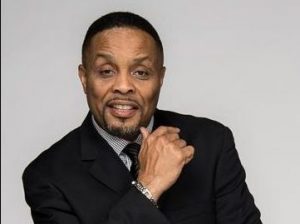 Legendary radio personality Lee Michaels is working overtime to make his fifth annual East Coast Gospel Music & Arts Seminar the best one yet.  This year's event takes place Friday, October 28th through Sunday, October 30th at the Sheraton BWI Airport Hotel in Linthicum, MD.  "This event gives aspiring recording artists, actors, musicians and visual artists an opportunity to learn various aspects of the business side of the entertainment world," says Michaels. "It's also a chance for them to showcase their talents and to network with people who may aid them in fulfilling their professional goals."
Some of the top behind-the-scenes executives in the entertainment world are coming to judge the artist showcases and to offer advice on various panels. Some of the top gospel artists have committed to come and participate in this year's event.  Among them are Grammy® Award nominated recording artist Vashawn Mitchell, renowned choirmaster J.J. Hairston of Youthful Praise, rising Christian Hip Hop star Uncle Reece, the musical super group Klarkent as well as veteran artists such as Bryan Andrew Wilson, Troy Sneed and Ted Winn. There will also be spoken word presentations and special workshops targeting pastors and ministers of music. The Sheraton BWI Hotel is located at 1100 Old Elkridge Landing Rd, Linthicum Heights, MD 21090.
ABOUT LEE MICHAELS. After serving in the Air Force and studying at the Broadcast Institute of Maryland, Michaels began his broadcasting career at various radio stations in the Maryland area in the early 1980s.  He moved on to WCAO Heaven 600 AM in 1991 as an announcer and became its Program Director in 1994. Through his leadership, the station has been Baltimore's #1 gospel radio station ever since. He still serves as the station's Program Director and morning drive host. He is also the pastor of the Manifest Wonders Christian Center and hosts the weekly television program "Grace & Glory" that airs regionally on WMAR Channel 2 (an ABC television affiliate).