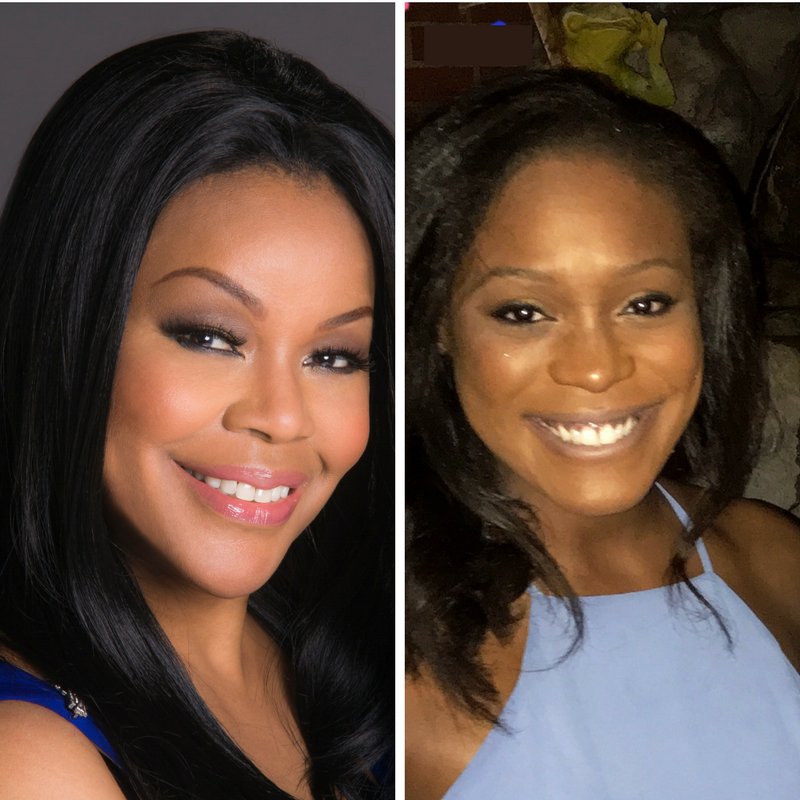 Contributor and global media and communications strategist
Gwendolyn Quinn
 and 
Antonice Jackson
, President of the National Black Public Relations Society's Washington, D.C. Chapter (BPRS-DC) kicked-off the 2017 series, "The Top 25 African American PR Millennials to Watch." The series acknowledge and celebrate the contributions and accomplishments of young African American communications professionals in the world of public relations.
Quinn and Jackson launched the series of daily Q&A profiles on Monday, November 13th, with inaugural features on Antonice Jackson of Audacious Publicity and Management Group, Kristal Howard of Kroger's, Alex R. Hill II of Humble Hill Public Relations Firm, Imani Pope-Johns of Influplexity, Candice Nicole of Candice Nicole Public Relations, and Alonda Thomas of TV One; and will continue through Wednesday, December 13th. Next year's series is scheduled for September 2018.
Those profiled in the new series represent a wide range of industries, including corporate, government, politics, health care, non-profit, entertainment and lifestyle, sports, fashion, beauty, faith-based, and special events. The selections were based on the following criteria: top leader in his or her company or profession, influential in their industry and making positive contributions, forward thinkers, inspiring role models and mentors, and active in their communities and beyond. The series can be accessed via
Quinn's HuffPost Contributor's
 platform.
Others set to be profiled in the series include: Vaughn Alvarez of CR8 Agency; Megan Alston and Nia Rice of Serene Management; Alexia Baillow of Ketchum Public Relations; Marc Banks of the Congressional Black Caucus Foundation, Incorporated; Jenna Boyer of Marriott International; Ciara Brooks of Brooks PR Solutions;Brittni L. Brown of The Bee Agency; Pierre Candidate of Duke Energy; Allissa Cummings of the NFL Players Association; Jason Hardy of The J. Hardy Agency; Narcisse James of Coffee x Hustle; Ashley Johnson of ANJPR Consulting, LLC; Brittney Carter McKinnon of B. Carter Solutions, LLC; Syreta J. Oglesby of SJO Public Relations; Raven Robinson of PR2Politics; Ashley Simms of FleishmanHillard; Dreena Whitfield of WhitPR; and Kevin Williams of 4.0 Public Relations & Marketing.
The seeds for the new series were sown this past summer, when Quinn was invited by Jackson to be a panelist on the Black Public Relations Society D.C. Presents "Entertainment PR UNFILTERED" panel, which Jackson moderated at Mulebone in Washington, D.C.
"The series is getting off to a great start," says Quinn, the curator of the series. "Other media stories about the publicists have generated, and we are just entering our second week with 19 more profiles to complete. Several opportunities have popped up for some of the PR professionals, and we are expecting greater results by the end of the series."
"I was impressed with Antonice Jackson and her team [during the panel] and thought it would be great to partner with her to highlight the millennials in the public relations field," she continues. "We later discussed the idea, and she expressed her desire to move forward. I relied heavily on Antonice's expertise to select a majority of the young professionals to be included in the series. Next year, Antonice, along with a few others, will be part of the committee for the selection process."
A career publicist celebrating more than 25 years in public relations, Quinn has long supported the efforts of public relations professionals across the country. In 2001, she founded the African American Public Relations Collective (AAPRC), a platform of more than 1,000 public relations, communications and media specialists. The AAPRC associates have networked and shared special event information, employment leads, career development resources, vital links to media opportunities, and provided professional support to their peers.
"The feedback we've received so far has been overwhelmingly positive," says Jackson. "It's been so amazing to partner with Gwendolyn on this project, and to share the exciting stories of my fellow millennial PR professionals. It's been a great experience and I'm happy we were able to do it. I just want to continue to find ways to uplift and connect our PR community."
Quinn knows first-hand the impact of the positive results that can be achieved from an organized collective of professionals. "I thought it was important to celebrate their journey as they continue to navigate and elevate their careers," she concludes. "Hopefully, this platform will give them the opportunity to connect and develop a stronger community that often leads to lifelong friendships and associations. I will always have a heart for the PR profession and more importantly, black publicists. It's my way of giving back to a community that has given so much to me and has changed the trajectory of my career and my life."