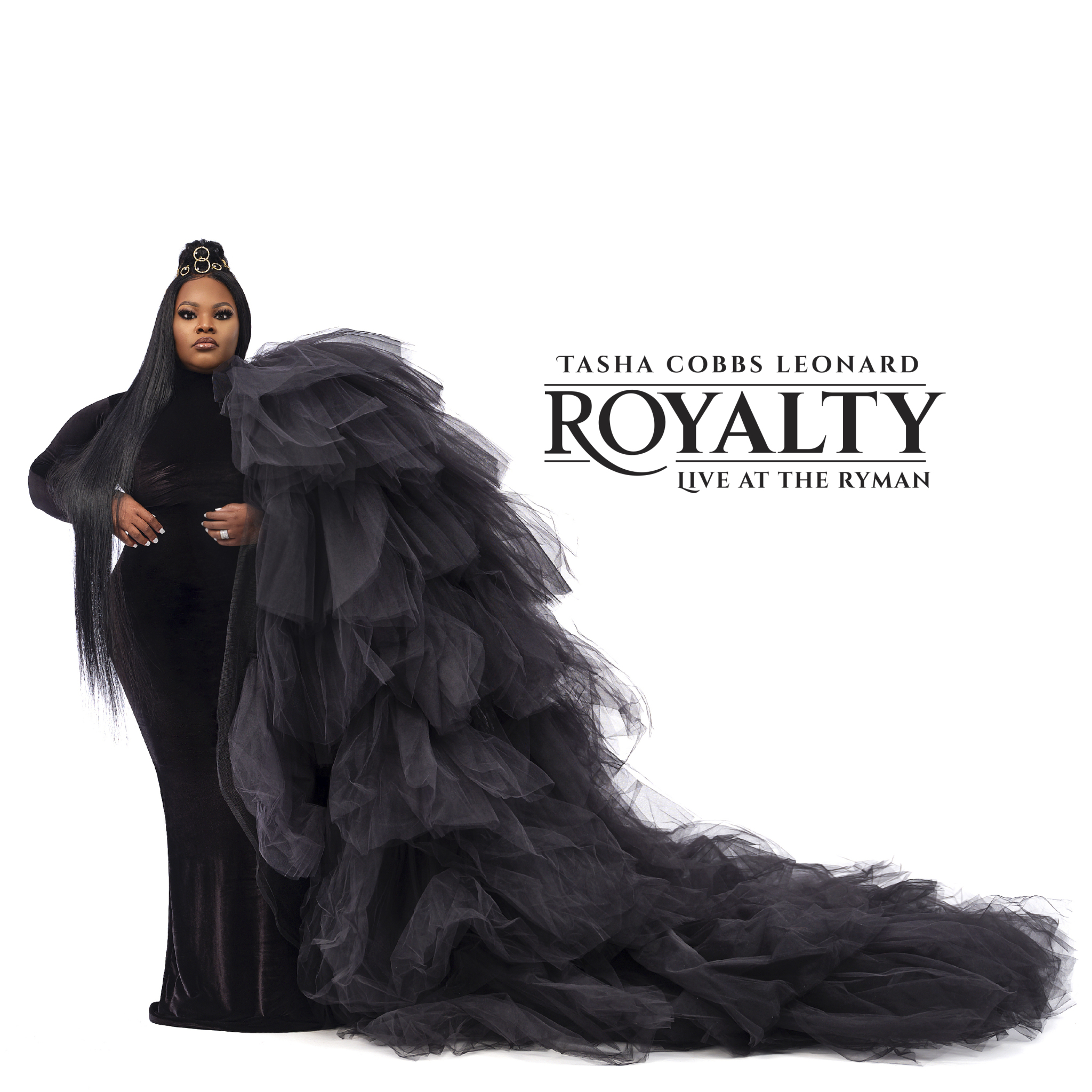 Recorded live at Nashville's Ryman Auditorium, GRAMMY®-winning artist Tasha Cobbs Leonard, releases the much-awaited album, Royalty: Live At The Ryman. The project includes six compelling live performance videos, including the electrifying album opener "You're Gonna Get The Glory" and the show-stopping duet "You Must Break," featuring powerhouse vocalist and longtime collaborator Kierra Sheard. The full album is available digitally here today.
Royalty: Live At The Ryman is a 17-track, in-depth worship experience marked by an eclectic range of musical styles. Tasha merges her country, bluegrass and gospel music roots with her soaring vocals to deliver what she considers her "most mature and vulnerable project to date."
Co-writing most of the tracks on Royalty: Live At The Ryman, her first full album of new music since the top-selling Heart. Passion. Pursuit. in 2017, Tasha unleashes her full-throttle voice on the breakout "Release The Sound" and fan-favorite "Pour It Out." The melodic title song, "Royalty," reminds listeners of the theme of the entire project, that God's view of us is unchanging, and He always sees us His children: "I am royalty/I am who You called me….My Father is King/I believe I am Yours."
Tasha also proves that she is not afraid to take on new musical challenges, from the emotionally moving ballad "Mary's Song," to "God's Been Good," reminiscent of an old-time revival meeting. "In Spite of Me" showcases the multi-faceted performer accompanying herself on lead guitar for the first time on an album, while being joined by chart-topping family band We The Kingdom on the rousing hit "God So Loved."
Fans can still head over to the merch table and grab exclusive Royalty merchandise, now available on Tasha's D2C store. Some hot merch includes the new digital album, an acid wash grey t-shirt with a custom Royalty logo, and even a limited-edition Hatch Show Print to commemorate Tasha's historic recording at The Ryman. Shop for exclusive Royalty merchandise at  www.royaltymerchtable.com.