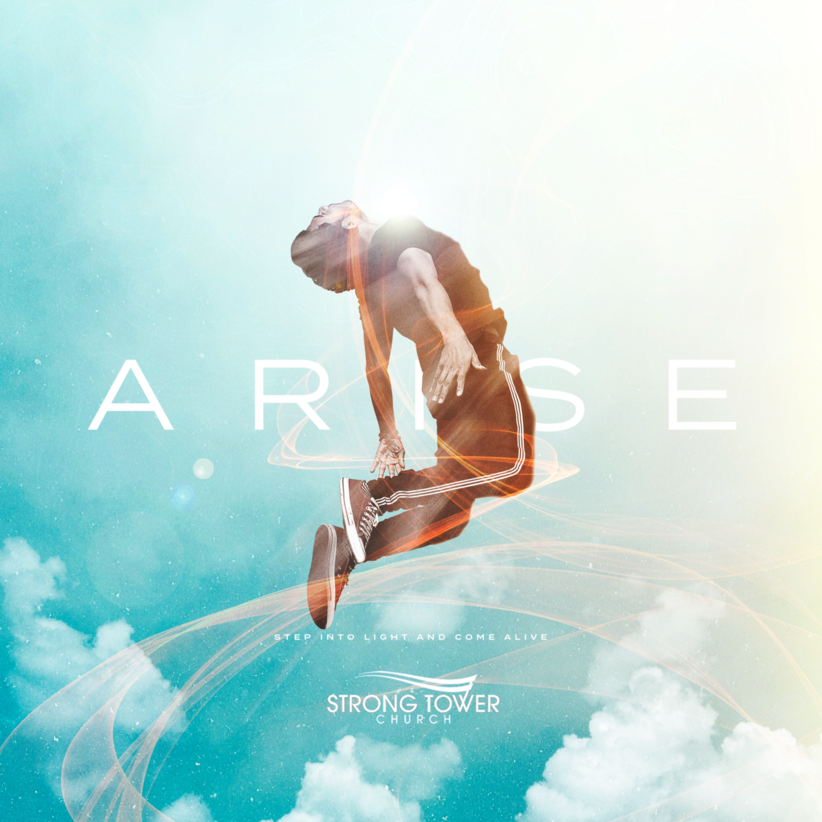 Strong Tower Church is a progressive, multi-generational, diverse church unified with one heart and mind.  Under the leadership of lead pastors Jeffrey and Nicola Smith, the Fredericksburg, Virginia-based church is a thriving congregation that offers a place of restoration and hope through teaching and living examples of the word of God and through theologically based dynamic worship music.
The music ministry released its debut album WAVES: Fresh Wind, New Waves in 2021.  WAVES features guest appearances from songwriter and singer Freddy Rodriguez, worship artist Leon Timbo, jazz saxophonist Merlon Devine and Stellar Award-winning artist Maurette Brown Clark who anchored the first radio hit single "Waves".
In the follow-up to their successful "Waves" single, Strong Tower has released a new song to radio, "Arise".
"Arise" is vocally led by and written by songwriter, musician, and artist Richard T. Davis, Creative Director at Strong Tower Church.  Davis and William Taylor produced the high-spirited contemporary praise and worship track.
Davis is a 2-time IGAA Producer of the Year Award winner, a 2018 Rhythm of Gospel Award winner for Rhythm and Praise Song of The Year, and a 2020 Wammie Award winner for Best Gospel Album.
"Arise is a high-energy song that encourages everyone that there is more and there is greater," says Davis. "So we should forget things that are behind and reach for what is before us. Shake off what was and grab hold of what's new and Arise!!"
"Arise" is impacting Gospel radio and is available on their WAVES: Fresh Wind, New Waves album on all digital music outlets.  The album is released under the Strong Tower Church imprint Stronger Life Music.  Last year, Pastor Smith and Davis formed Stronger Life Music to compose songs that represent diverse backgrounds, unifying generations to emerge as one body, one sound, and one praise.