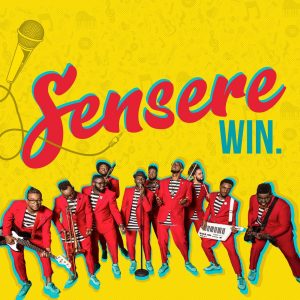 South Florida's only 10-member, Gospel soul band, better known as SENSERE, are primed and ready with the release of their second single "Win," which is sure to become one of summer's most memorable and electrifying songs to hit the airwaves this year.
The James Brown, funk-inspired groove, is the follow-up single to SENSERE's highly regarded remake of Commissioned's classic smash, "Tis So Sweet." "On "Win" the band wanted to show the world who SENSERE really is!
"I grew up listening to Parliament and the Funkadelic, James Brown, Earth Wind and Fire, and so many others; so I knew I wanted a song that was soulful, with fiery horns, a funky baseline, and a powerful message that would replay in your head after one listen. God created in us a winning spirit. We are not defeated and God did not create losers. So what is more powerful than claiming that promise "I WILL WIN" and seeing it come to pass?" says SENSERE's leader, James Wright.
"Win," was written and produced by James Wright, and long-time member/lead singer, Brian Williams and is taken from SENSERE's forthcoming third project. Featured artists include: Paula Champion, Anesha Birchett, The Williams Singers, and more.
Checkout the lyric video for "Win" here and be on the lookout for the official music video coming later this summer.