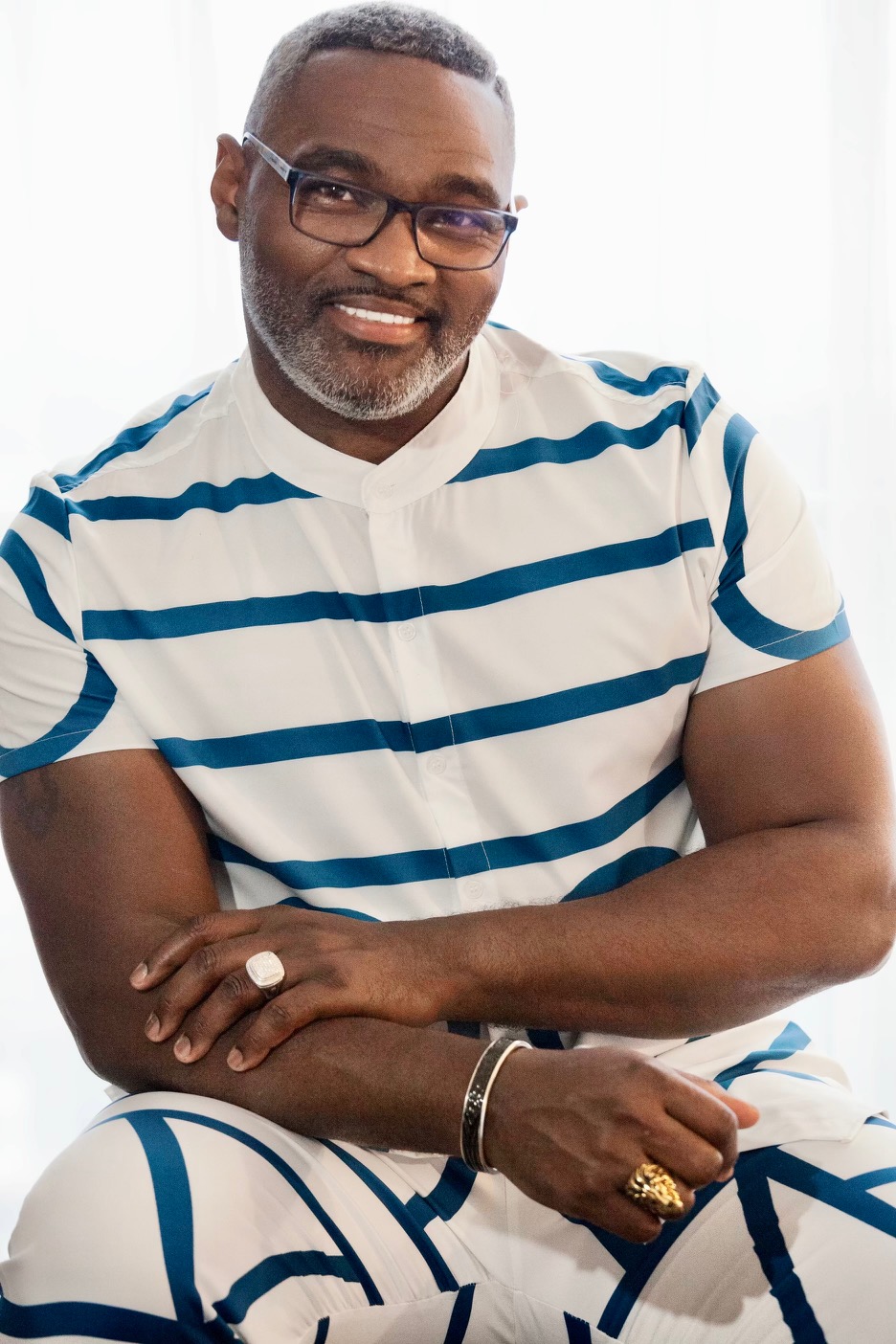 The Church Without Walls, the Houston, Texas-based ministry with three campuses and a congregation of nearly 25,000, has announced gospel singer, songwriter, and author, Earnest Pugh, as its new artist-in-residence. For over two decades, Pugh has been known across the globe for his deep catalogue of inspiring songs that have earned him 50 million digital streams and over a dozen Billboard Gospel Airplay chart hits, including his three no. 1 smashes, "I Need Your Glory," "God Wants to Heal You," and his signature tune, "Rain on Us."
"When I received the call  from the Director of Worship and Arts, Kenneth Myles,  I was blown away," Pugh says. "Their music department is known and respected across the country for their great level of ministry but above all I have the utmost admiration and respect for Pastor Dr. Ralph Douglas West. He, in my opinion,  is one of the most prolific preachers, professors  and authors in the world.  I view this as the top ministerial staff position that's ever been offered to me.  Accepting a position of this magnitude, is truly my  honor." As Artist-in-Residence, Pugh will collaborate with the music department staff and he will perform musical selections on the 4th Sunday of each month at the Queenston Campus, beginning on Sunday, October 24th @8 AM.
 ABOUT PUGH: The Memphis native has sung in church all his life. After a fifteen-year military career, he launched his recording career as a gospel artist in the early 2000s. Over  the years, he's become known in particular for both his poignant ballads such as "Rain on Us" and his worship anthems such as "The Great I Am." Along the way, he's collaborated with the likes of Rance Allen, Beverly Crawford, J Moss, Richard Smallwood, Vanessa Bell Armstrong, and Shirley Caesar, among others. He has B.A. and M.A. degrees from Howard University and will earn a Ph.D. in Theology and Christian Counseling from Dallas Theological Seminary in 2023.
 ABOUT THE PASTOR: Affectionately known as Pas, Ralph Douglas West is the Founder and Senior Pastor of The Church Without Walls (Brookhollow M.B. Church).  He preached his first sermon at 16 in his native Houston.  Dr. West has completed degrees at Bishop College, Southwestern Baptist Theological Seminary and Beeson Divinity School where he obtained the Doctor of Ministry degree.
ABOUT THE CHURCH: The Church Without Walls (CWW) is one church with three locations in Houston, Texas. CWW began in 1987 with 32 members that initially met at Pastor Ralph  and First Lady Sheretta West's home on Joy Street in Houston, Texas. The congregation now boasts nearly 25,000 members that meet every week, virtually and in-person.