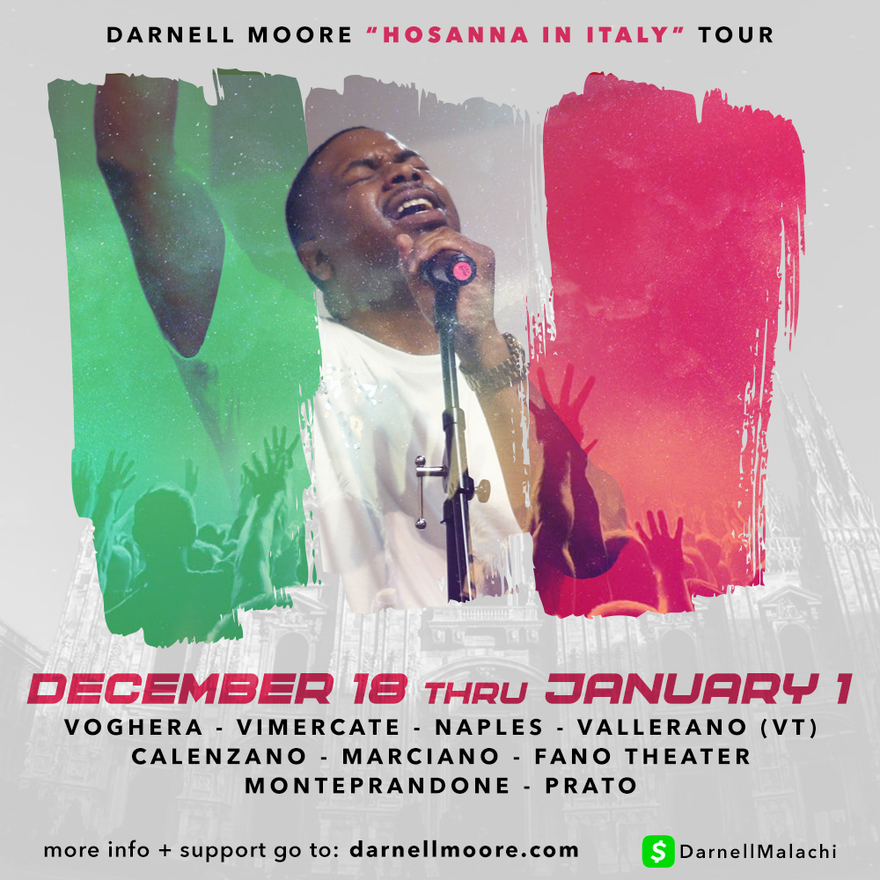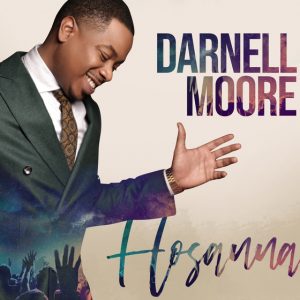 Darnell Moore is definitely one of Gospel Music's rising artists.  The talented songwriter and musician can deliver authentic worship with skillful musicianship entrenched in his passionate love for Christ.  Darnell is gearing up for his 2020 EP release HOSANNA.  He and his singers just landed in Europe to kick off his "Hosanna In Italy" International Tour before the album releases on January 16 in the United States.
"For the past 10 years I have been touring internationally throughout the continent of Europe," Darnell shares.  "In preparation for my new EP HOSANNA, I put together this promotional tour to share our new music during the Christmas and New Year seasons in the country of Italy.  I truly enjoy this country and I have amazing fans here."
Darnell has toured internationally in a supporting role to other artists as a musician, music director, or vocal director.  This marks his first tour as the featured artist.
Darnell and is his company of singers will present concerts and worship from December 18 – January 1 throughout Italy.  They are making stops in Voghera, Vimercate, Naples, Valerano (VT), Calenzano, Marciano, Monteprandone and Prato.  Fans can follow Darnell's social media pages to watch performances of the group while they are in Italy.
The first single from Darnell's new EP is the title track "Hosanna".  The EP is available to pre-order now on iTunes.
Listen To "Hosanna"
Darnell is currently Assistant Minister of Music at Scripture Church Of Christ in Hyattsville, MD. Being positioned as one of Gospel's most promising multi-gifted musicians, songwriters, producers, and vocalists, Darnell is set for a new year that could catapult his career and ministry into a significant level of high visibility and notoriety.