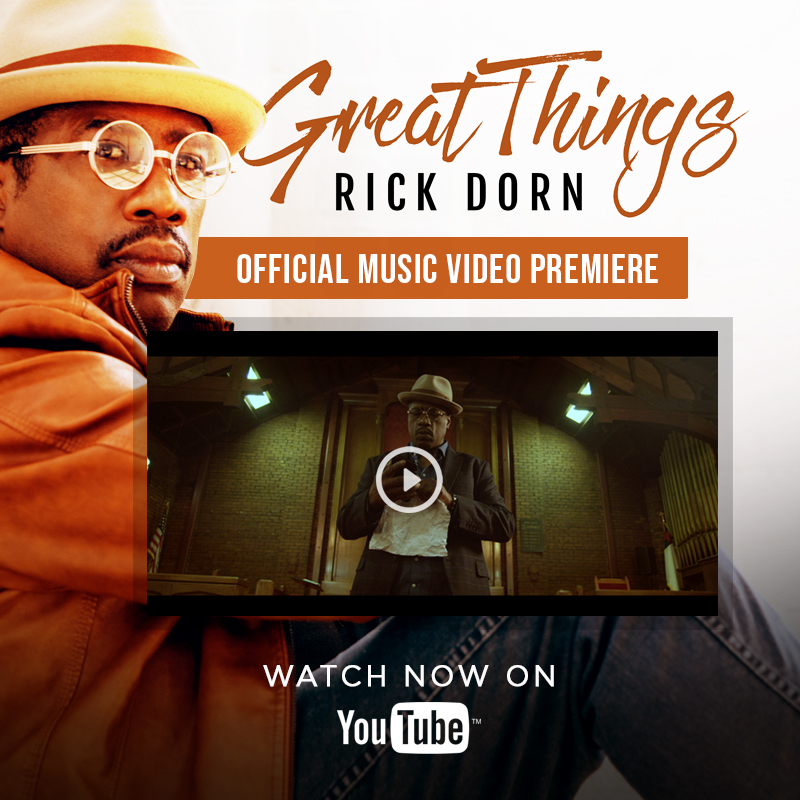 In support of his latest release, singer / songwriter Rick Dorn has released a concept music video for his debut single, "Great Things." With a heart and passion for worship, the Southern California native is excited about releasing his musical offerings to the masses. Most recently, Rick released the single through his recording label Royalti Music Group via a distribution partnership with Psalms Group. An inspiring and uplifting song, "Great Things" ushers listeners into a continual state of praise and worship, reminding believers of the incredible and consistent things that God does for us daily. The song is starting to impact radio now. 
Rick states, "My focus is to touch the heart of God so He can touch the hearts of His people. Great Things is one of those songs written to GOD acknowledging his provision and sovereignty and I hope this message resonates with the body of Christ. He continually does great things for us ALL!" 
Although, this is Rick's debut single release, he has been involved in music ministry for years and regularly leads worship services to congregations of over 10,000. He has opened for Gospel greats Fred Hammond, Karen Clark Sheard, Pastor Shirley Caesar, and CeCe Winans. Last year, an original song that Rick penned, "A Merry Christmas," garnered the attention of Netflix and was featured in the original Netflix film, "Holiday Rush (2019)" starring La La Anthony, and Deon Cole. A vocal producer, Rick has also owned and operated Phatt Trax of LA recording studio where he has honed his craft in preparation for his national debut. 
Watch the "Great Things," music video now on YouTube and call your local radio stations to request airplay! 
Watch the Great Things music video here:
Click here to LISTEN to Great Things audio single – https://smarturl.it/rickdorngreatthings 
For more information please visit: www.RickDorn.com