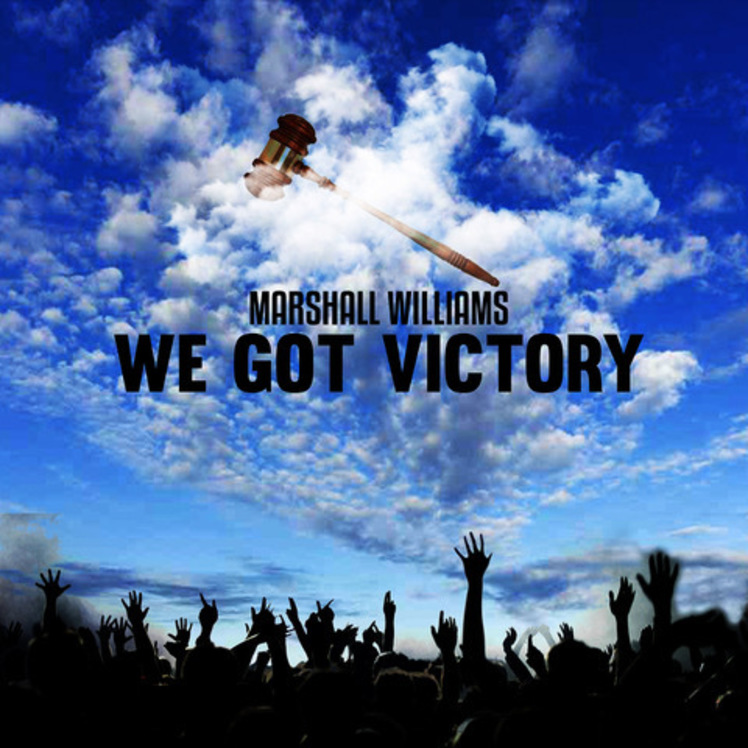 Singer and Songwriter Marshall Williams is a rising Gospel artist who has a love for traditional Gospel but integrates his urban contemporary style into his original works and performances.  Marshall released his debut independent album NOTHING CAN SEPARATE ME in 2019.  He gathered his skill as a songwriter, taking his influences from Daryl Coley, Commissioned, Fred Hammond, CeCe and Bebe Winans, and the Clark Sisters using them to shape his style and challenge him to take his artistry to higher levels.
As his songwriting has continued to develop, various opportunities have continued to find Marshall.  Marshall is long-time friend of the late George Floyd's brother, Terrence Floyd.  George Floyd Jr. was the African American man murdered by a police officer during an arrest after a store clerk suspected he may have used a counterfeit $20 bill in Minneapolis, MN.  This event shook the world and changed our nation.
Marshall and Terrence Floyd participated in various community choirs and Gospel music programs and shared a love for songwriting and music.  Over the years of not seeing each other, the unfortunate tragedy of George Floyd's murder brought them back together.  While the nation watched the gripping trial (for police officer Derek Chauvin), Terrence asked Marshall to write a song about victory which would ultimately come from the trial and this life changing ordeal.
"I accepted this charge and honor from Terrence," Marshall states.  "So, I wrote this song to honor George and to let everyone know that we have the victory.  Whatever your circumstance or situation may be, just know that God will see you through it.  We do have the victory in Christ."
The song is a soulful anthem and tribute to George Floyd and a reminder to hold on to the one true God who will never fail you.  "We Got Victory" is available on all digital outlets now.  You can learn more about Marshall by following him on his social media platforms.