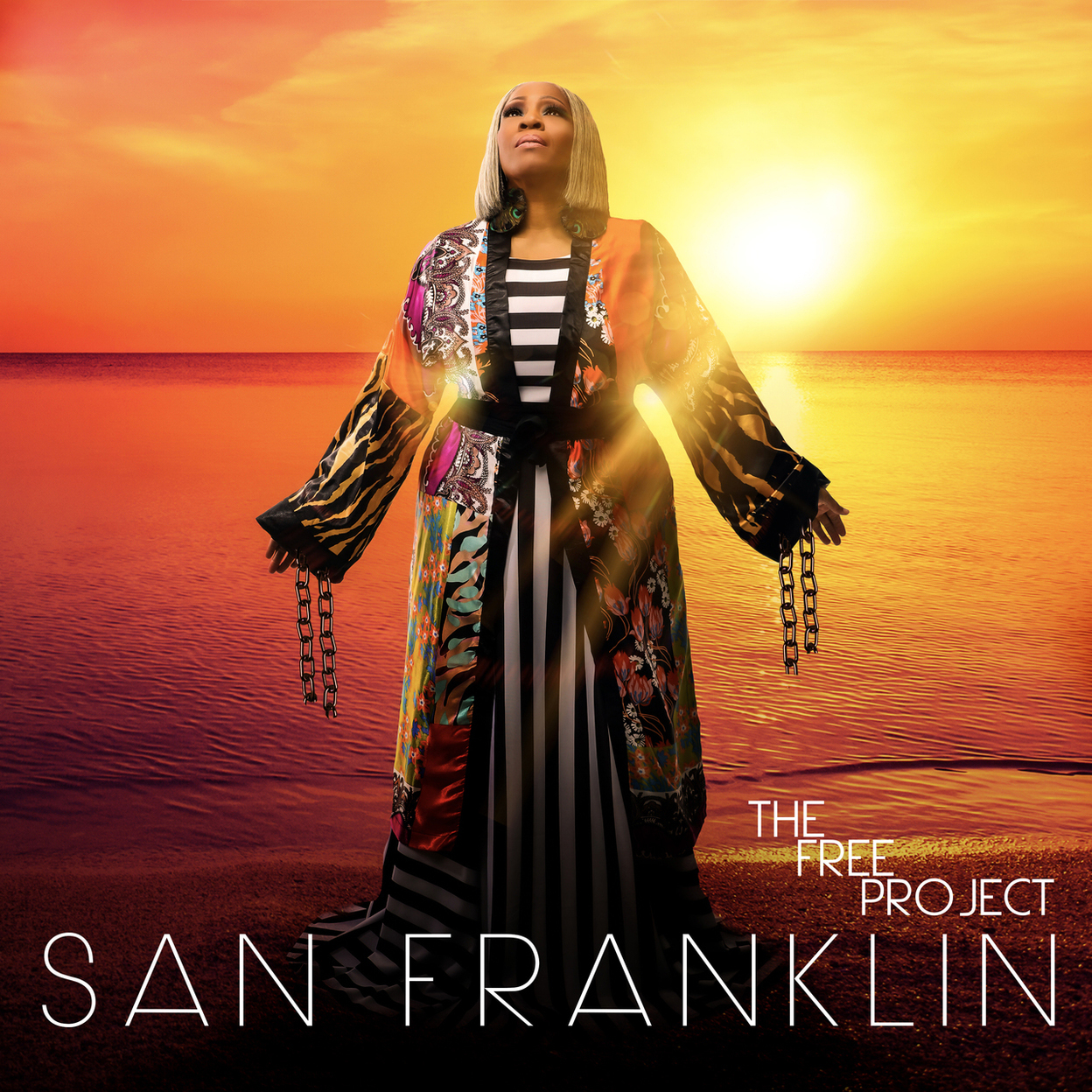 The wait is over!  Vocalist San Franklin has been singing professionally for over 30 years.  Her adept and full-bodied voice has been heard on a plethora of Grammy®, Dove, and Stellar Award-winning albums from music's top artists in Christian, Country, R&B, and Jazz music.  San Franklin is now sharing her extraordinary talent, her trials and triumphs in life, and her anointed ministry in a musical body of work called THE FREE PROJECT.
"It is so hard for me to believe that over three decades in music that I will be releasing my debut album," San says.  "I am so used to being the supporting cast and helping everyone's vision come to past that it is almost hard for me to grasp that this is my work.  This is an album that I have written for, prayed for, cried for, gone through it for, and survived for.   I hope that this body of work will bless every listener and incite them to freedom."
THE FREE PROJECT is produced by Franklin and an elite team of producers including  Forrest Walker, Jr., Lance Lucas, John "Matt" Clark and Titus Robertson.  San's guest features on the album include Josiah "Jojo" Martin on "We Await" and Lawrence Flowers on "Been Good".  Chrystal Rucker steps in to offer her power vocals on "Blessing Me".
THE FREE PROJECT consists of 15 eclectic tracks of brilliantly arranged Contemporary Gospel with savvy Jazz movements and straight forward churchy songs of praise.  The album is available now on all digital music outlets and in Christian retail stores everywhere.  The album is released by Enon Music Group, The Orchard and Sony Music.  Christian store distribution is facilitated by New Day Christian Distributors.
Fans can watch San's live performances of songs from THE FREE PROJECT on the Enon Music Group YouTube channel.  THE FREE PROJECT live premieres Friday, Sept 25 at 7:30PM Central.