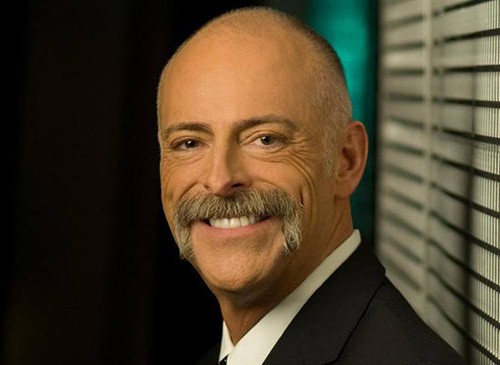 Wade Jessen, Billboard's senior chart manager, Nashville, died shortly after midnight March 5 at Summit Medical Center in Hermitage, Tenn., following a heart attack.
The 53-year-old media veteran and country music champion had just observed his 20th anniversary as the head of Billboard's country, bluegrass, Christian and gospel charts in December. During his tenure, he was a fixture in the Nashville music business, overseeing the charts with unflagging integrity and a dedication to detail.
Jessen commandeered the country charts during a particularly significant transition period as Billboard converted Hot Country Songs to a hybrid system in 2012 after decades in which the business' most reliable rankings were determined solely by radio airplay. "I've worked with Wade throughout his entire tenure at Billboard and his dedication to the brand, radio and to Country music was inspiring," says Silvio Pietroluongo, vp of charts and data development. "We've lost a dear friend and Country music has lost one of its most dedicated ambassadors. Wade met with the Billboard staff and myself for breakfast last week during the Country Radio Seminar, and I'm happy to have had the chance to see him and hug him one last time. He will be missed."
Born Nov. 15, 1961 in Roosevelt, Utah, Jessen entered the country business as a broadcaster at age 16, taking his first on-air job at KNEU Roosevelt in March 1978. He later worked as midday personality and music director at KSOP Salt Lake City before relocating to prestigious WSM-AM Nashville, the home of the Grand Ole Opry. During his tenure at the station, Jessen was named Billboard's medium market music director of the year in 1994.
He signed on as the Billboard country chart manager in December 1994 and became an often-quoted source for media in search of an authority, delivering analysis with a balanced and insightful point of view. Jessen continued to work as a radio personality, covering the night shift on Willie's Roadhouse, a Sirius XM classic-country channel.
Survivors include spouse Corey Jones, of Nashville; and three sisters: Jesse Walker (husband Brent), of Mountain Home, Utah; Beckie McConkey (husband Shawn), of Arcadia, Utah; and Gina Stevenson (husband Chad), of Altonah, Utah.
Services are pending.