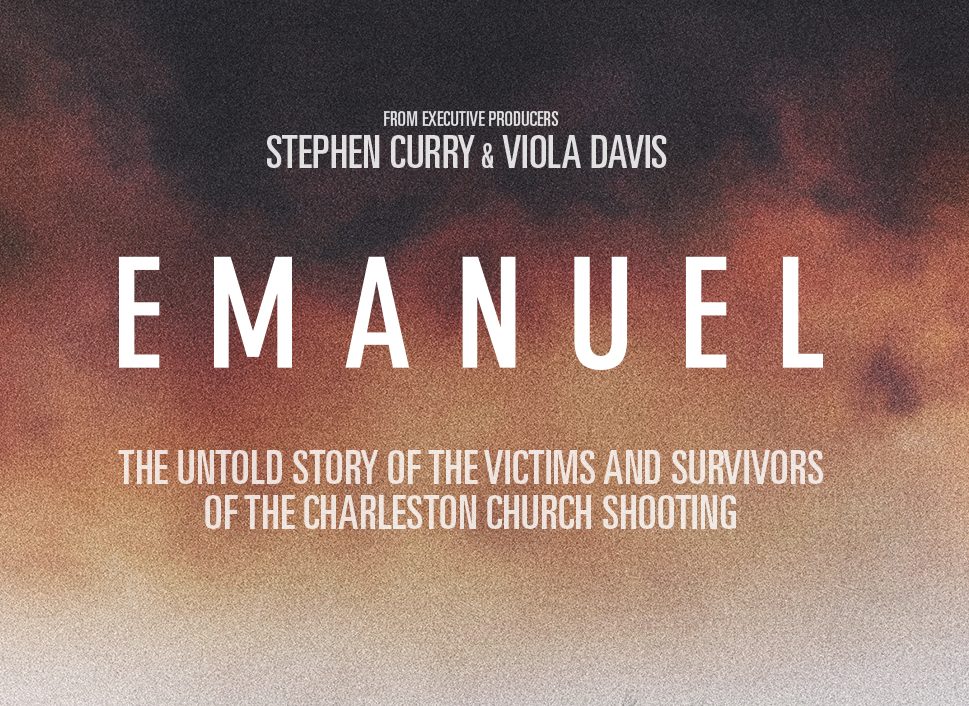 "Emmanuel" is a story of faith, love, hope, and forgiveness. Four years ago yesterday, nine members sat in Mother Emmanuel AME Church in Charleston, South Carolina for their weekly Bible Study when Dylaann Roof came in and killed them. So many people were impacted by this tragedy. Not only the families of the victims, the church and community of Charleston, South Carolina, but people worldwide.
CJ Akins of uGospel.com/uGospel Radio Spoke with Ms. Rose Simmons, daughter of the late Daniel Simmons who was the Pastor of Mother Emmanuel AME Church. "As a preachers kid (pk)" said Akins "I couldn't imagine getting the phone call that my father was killed at the one place we've always known as a safe haven." Ms. Simmons shares her story of forgiveness and love in this interview and how she has been able to move on since this tragic day.  Listen Below:
Four years after the devastating tragedy in Charleston, South Carolina that shook the nation, Arbella Studios, in association with JuVee Productions and Unanimous Media, presents an SDG and Fiction Pictures Production, "EMANUEL," opening in movie theaters nationwide through Fathom Events on June 17 and 19 only. Documenting the events of June 17, 2015, "EMANUEL" is a powerful documentary that examines how faith, hope and forgiveness healed a devastated community after the heinous church shooting at Emanuel A.M.E., carried out by white supremacist Dylan Roof.
Executive produced by Stephen Curry's Unanimous Media, Viola Davis and Julius Tennons' JuVee Productions and directed by Brian Ivie (The Drop Box), the documentary compellingly weaves the history of race relations in Charleston, the significance and impact of Mother Emanuel Church, and the hope that somehow emerges in the aftermath. Featuring intimate interviews with survivors and family members, it is a poignant story of justice and faith, love and hate and examines the healing power of forgiveness.
"The documentary highlights how a horrible tragedy can bring a community together, and spreads an important message about the power of forgiveness," says Stephen Curry, Executive Producer and co-founder of Unanimous Media. "Stories like this are the reason we created Unanimous and entered the entertainment space. I hope the film inspires others like it does me."
ABOUT EMANUEL
Directed by Brian Ivie (The Drop Box), Produced by John Shepherd, Mike Wildt, and Dimas Salaberrios, Co-Produced by Mariska Hargitay, & Executive Produced by Viola Davis, Julius Tennon, Stephen Curry, Jeron Smith, Erick Peyton, Dane Smith, David Segel, and Tina Segel.
About Arbella Studios
Arbella Studios is an LA-based film production company dedicated to telling stories of faith and social justice. Founded by writer and director Brian Ivie, Arbella produces mission-minded documentary and narrative content with the purpose of inspiring change and hope in audiences around the world. Arbella is also behind the documentary, The Drop Box, released in 2015. Visit www.arbellastudios.com for more information on the production company.