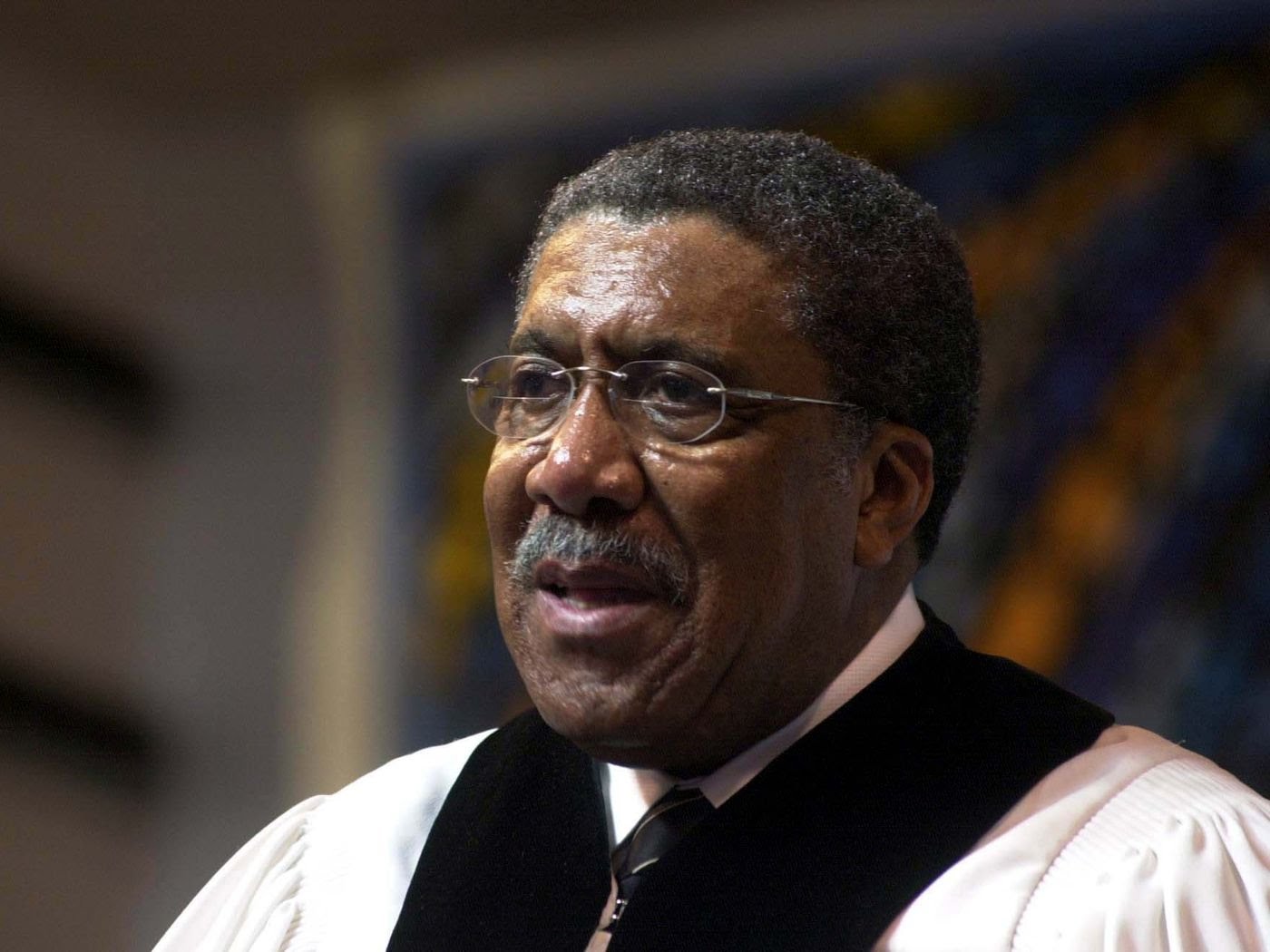 The Rev. Clay Evans, a civil rights leader, influential evangelical broadcaster and gospel music icon, has died at 94.
News of his death was posted on social media by Pastor Charles Jenkins of Fellowship Missionary Baptist Church, the house of worship Rev. Evans founded after being ordained a minister in 1950. Rev. Evans served the church for half a century.
"He will forever be known as a civil rights leader (who worked closely with Dr. Martin Luther King and Reverend Jesse Jackson), gospel music pioneer, civic leader, community staple, and trusted counselor to all including presidents, governors, mayors, and anyone in need of advice," Jenkins said.
Rev. Evans was "has been responsible for launching the ministerial careers of ninety-three people, including Mother Consuella York, the first female to be ordained in the Baptist denomination in Chicago," according to the website of the church at 4543 S. Princeton.
In 1968, Rev. Evans ordained the Rev. Jesse Jackson.
Working with Jackson, he helped form Operation PUSH, according to the HistoryMakers website.
In some of the most heated days of the civil rights movement, he defied Mayor Richard J. Daley in welcoming the Rev. Martin Luther King to Chicago.
"When Dr. King decided to use Chicago as a northern expansion of the civil rights movement, Rev. Clay Evans had to endure some political fallout" for his support, said funeral director Spencer Leak. "The word had gone out [from City Hall] that ministers should not invite Dr. King to their churches."
Rev. Evans embraced him and worked with him, and as a result, it became difficult for him to get construction work done on his church, Leak said. "Building permits were very difficult to obtain because of his support for Dr. King," he said.
U.S. Rep. Bobby Rush (D-Ill.) joined in the condolences, calling Rev. Evans "a prophet, a priest, and a pastor to both parishioners and pastors."
He was born in Brownsville, Tennessee.
Gospel music broadcaster Bob Marovich recounted the pastor's early days in Chicago in a biography Marovich wrote with Patty Nolan-Fitzgerald for Malaco Music Group.
"He migrated to Chicago in June 1945, at age 20, with plans to be an undertaker, but he could not afford the tuition fee to attend mortuary school," said Marovich, author of "A City Called Heaven: Chicago and the Birth of Gospel Music." "Instead, he worked at a pickle factory, as a window-washer, as a pie truck driver, then found work at the Brass Rail, a local lounge, and dreamed of a future as a big band singer."
He sang with various church choirs and wrote gospel songs, including "By and By," a 1950s hit for the Davis Sisters, according to Marovich. After founding his church, Rev. Evans became a soloist and performed on his choir's gospel records.
"Sam Cooke and other professional singers attended Fellowship to enjoy the choir and listen to Evans preach," Marovich wrote.
Rev. Evans began his broadcasting career in 1952, Marovich said.
SOURCE: Chicago Source Times