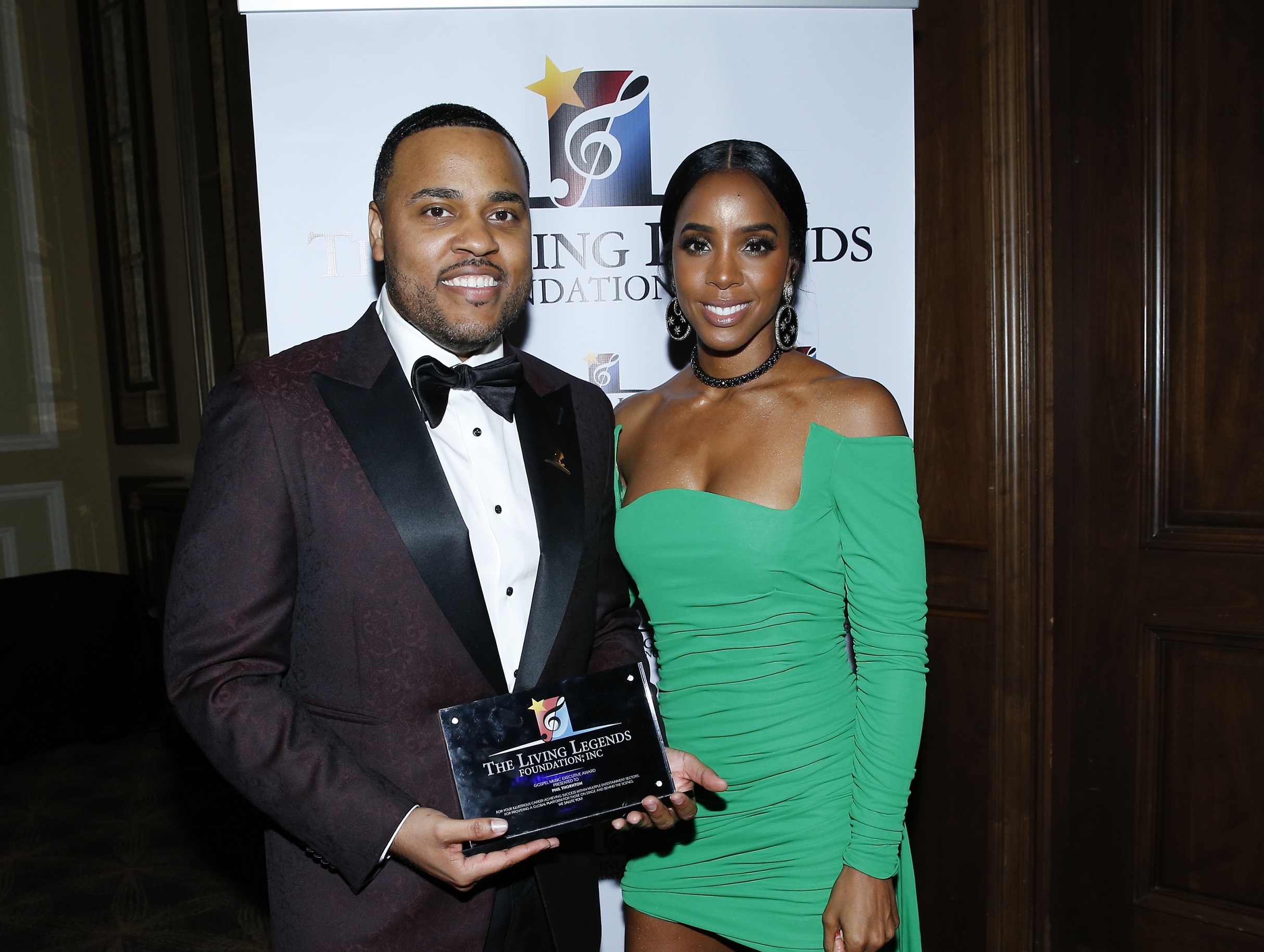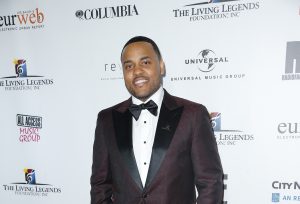 During the weekend, Phil Thornton, Senior Vice President and General Manager of RCA Inspiration, was honored by The Living Legends Foundation's Annual Awards Dinner and Gala, where he received the Gospel Music Executive Award. Thornton was recognized among The Living Legends Foundation's ten honorees at their yearly awards dinner and gala, which supports the Foundation's mission honoring top professionals and pioneers in the music and entertainment industries. Kelly Rowland presented Thornton with his award, which honors his continued work as a leader in promoting and shaping Gospel and inspirational music's impact.
In addition to Rowland, other celebrities in attendance included Bobby Brown, Israel Houghton, and Adrienne Houghton. The 2019 Annual Awards Dinner and Gala was hosted by syndicated radio personality DeDe McGuire and chaired by entertainment and music power couple Ray Chew and Vivian Scott Chew, and featured a headlining performance from the legendary Tito Jackson. Held at the Taglyan Cultural Complex in Hollywood, CA on October 4, The Living Legends Foundation's 2019 Annual Awards Dinner and Gala's honorees spanning the industries of broadcasting, music, marketing, retail, publicity, publishing, digital, creative, and philanthropic work also included: Black Music Month co-founder, celebrated music ambassador and veteran broadcaster Dyana Williams who received the Lifetime Achievement Award, legendary radio personality Frank Ski, radio mogul Steve Hegwood, music promotion executive Maurice White, entertainment branding and marketing expert Sheila Coates, television/film/theater producer Dedra N. Tate, publisher Sidney Miller, radio broadcasting owner Hymen Childs, and veteran entertainment publicist Karen Lee.
In addition to his day-to-day duties leading RCA Inspiration, Thornton is actively involved in the entertainment industry at large and giving back to the community, serving on the boards of the Recording Academy's Nashville chapter, the Gospel Music Association, the National Museum of African American Music (NMAAM) and Hope for Harvest. On accepting the Gospel Music Executive Award, Thornton says, "This is an incredible honor to receive this recognition from The Living Legends Foundation! To be part of this group of honorees, I am thankful for the work that the Foundation continues to do. I am also so appreciative of the rest of our team, on the work we do together at RCAI, in continuing to highlight and bring Gospel to the world."

ABOUT RCA INSPIRATION
RCA Inspiration is the Gospel label operating under Provident Music Group, a division of Sony Music Entertainment. Presenting the very best in Gospel and Inspirational Music, RCA Inspiration is the home of top artists Donald Lawrence, Donnie McClurkin, Israel Houghton, Koryn Hawthorne, Marvin Sapp, Travis Greene, and many more. Visit https://rcainspiration.com/.