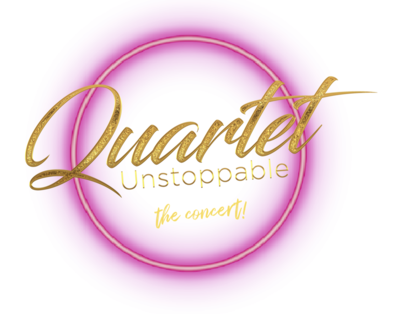 Quartet music is the heartbeat of traditional Gospel music.  Many work tirelessly to promote and ensure that the genre stays relevant and respected in music, ministry, and entertainment.  The late Rena Mae Burney was one of those promoters who helped elevate legendary groups Doc McKenzie & The Gospel Hi-Lites, The Mighty Echoes, The Gospel Midgets, and The Keynotes.  To celebrate her accomplishments, a new movement was birthed – Quartet Unstoppable.
Quartet Unstoppable founders are Claudia Massey (daughter of Rena Mae Burney), singer, songwriter, producer Teddy Cross, and Stellar Award-nominated singer, musician, songwriter, and producer Ray Braswell, Jr.  They have developed Quartet Unstoppable the movement and now competition into a life-changing opportunity to offer promotion and advance artists' careers while simultaneously celebrating and preserving Gospel Quartet music.
Quartet Unstoppable Season 1 had a successful launch this year and yielded their first winning group, The Zeigler Family.  As part of the prize package, Quartet Unstoppable developed, produced, and have released their single "Heal Our Land".  The Zeigler Family hail from West Palm Beach, FL, and group members are Rickie (father), Marchelle (mother), Jasmine (daughter), Brionna (daughter), and Rickie III (son).  Jasmine Zeigler wrote "Heal Our Land".  The single is produced and marketed by Quartet Unstoppable and is available now on all digital music outlets.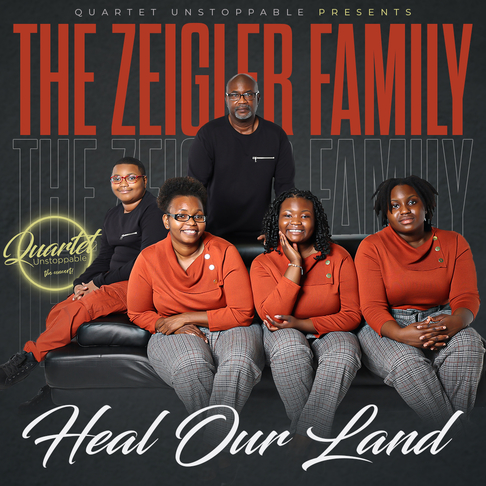 Quartet Unstoppable Season 2 Virtual Competition is now underway.  Groups can submit entries now through December 4.  To enter submit a :90 second video of your best performance to [email protected].  The Season 2 Virtual Competition winners will be announced on December 10, 2021.
"Quartet Unstoppable was formed to bring more awareness and preserve quartet music," says Quartet Unstoppable Co-founder Claudia Massey.  "During Season 1, The Quartet community really showed up and supported. There's nothing like unity and connecting as one to spread the love of God through music. We expect nothing less in Season 2 and are extremely excited to lift Jesus up and bless two more winners with a single. God is doing a great work in us, and we pray to continue being a blessing to others! Let's Sing!"
Quartet Unstoppable Season 2 will also have a public voting component on YouTube.  Fans will be able to vote for their favorite Quartet group on the Quartet Unstoppable YouTube channel and help decide the Top 10 semi-finalist.  Fan voting is December 6-7.
To learn more about Quartet Unstoppable and the contest, visit QuartetUnstoppable.com and the Official Quartet Unstoppable Facebook page.