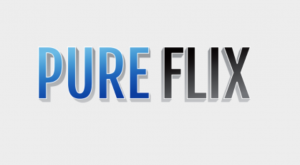 Pure Flix, the leader in independent faith films has garnered record-breaking success domestically, and now that box-office clout has gone global.
The international division Pure Flix/Quality Flix lead by VP International Sales and Distribution Ron Gell has been releasing films theatrically in up to 30 countries, building strong theatrical marketing partnerships worldwide.
THE CASE FOR CHRIST took in $1 million in Australia and New Zealand, spotlighting the growing market for niche faith films internationally, when aligned with strategic partnerships between indie distributors and marketing companies.
That total means THE CASE FOR CHRIST earned 50 percent more than Lionsgate's faith-friendly THE SHACK, proving independent films can break through in nations and territories previously untapped.
THE CASE FOR CHRIST grossed $14.7 million in the US earlier this year, laying a foundation for success overseas, earning an additional $4 million at the box office thus far internationally, bringing it to over $18 million worldwide.
The film, which stars Mike Vogel, Erika Christensen, Robert Forster and Faye Dunaway, also generated more than $1 million in South Korea, about the same total as Sony's RISEN, and two times more than THE SHACK. The preliminary rollout in other countries included Canada, where THE CASE FOR CHRIST generated more than $750,000.
"We realize this is a collaborative effort with distributors who understand their markets and who are excited to work with independent studios such as ours," says Pure Flix founding partner David A.R. White. "These wonderful success stories tell us there is a strong yearning for faith films with a quality message in other countries."
THE CASE FOR CHRIST just opened in Poland and Singapore and will soon be releasing in Spain, France, Germany and Tai­wan.
Pure Flix's early 2018 theatrical schedule includes SAMSON (U.S. release date Feb. 16th) and GOD'S NOT DEAD: A LIGHT IN DARKNESS (U.S. release date March 30). The latter movie's two other franchise films totaled more than $100 millionworldwide.
About Pure Flix 
Founded in 2005, led by Michael Scott, David A.R. White, Elizabeth Travis and Alysoun Wolfe, Pure Flix is the leading independent faith and family studio in the world.
The studio's official website is Pureflixstudio.com.  The company also features a leading streaming video on demand service, with thousands of movies, originals, TV shows and more emphasizing faith, family and fun. For more information, go to Pureflix.com.