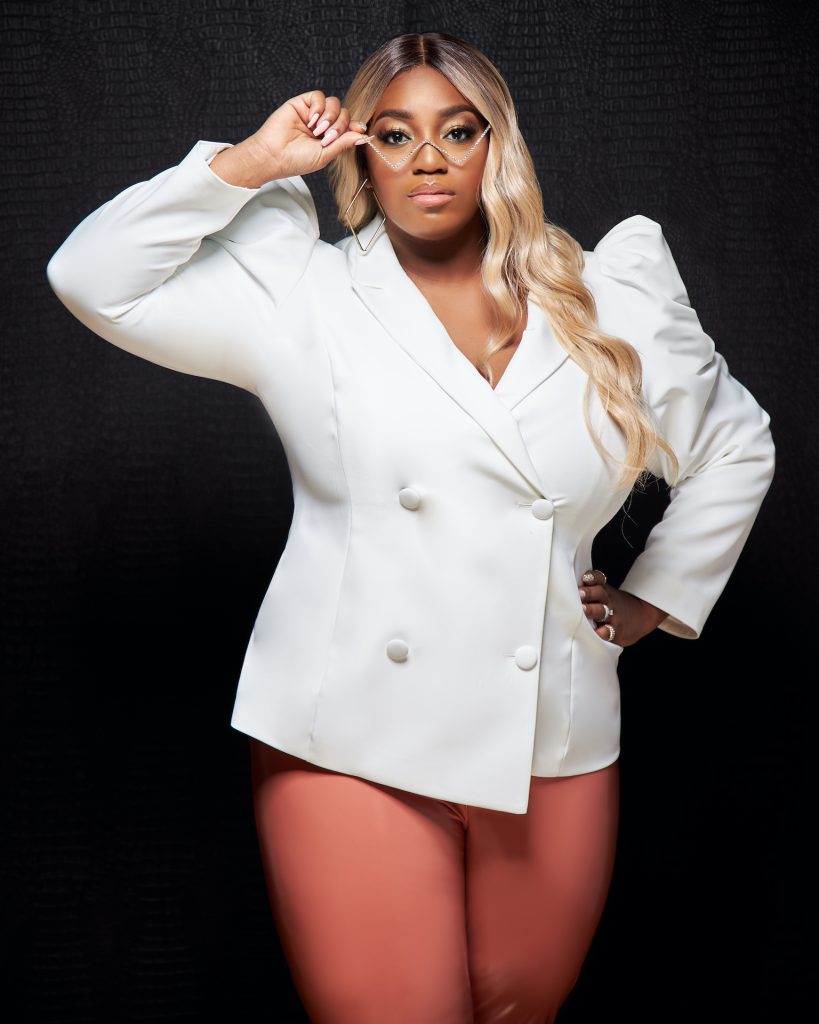 Former Jersey Girl Melissa Bethea's debut radio track, "You're Coming Out,"  snatched over a half million digital streams in 2021. The mesmerizing gospel belter who shot to church fame as the soloist on the GRAMMY® Award nominated group JJ Hairston & Youthful Praise hits such as "No Holding Back" and "You Are Worthy," is ready for her next close-up. On August 26th, the Houston, Texas transplant will release the bouncy track, "Awesome" (New Flavor Entertainment/ Tyscot), on all digital music platforms. Link: https://smarturl.it/am9wn7
"Awesome" was written by Bethea's production duo of Eric Davis ((known for writing and producing for JJ Hairston & Youthful Praise) and Clarence Singleton (known for writing and producing for Marvin Sapp, Hezekiah Walker)  along with Makeba Riddick-Woods who has co-written pop hits such as Beyonce's "Déjà Vu," Jennifer Lopez's "Holding Me Down," and Rihanna's "Rude Boy." The close of summer track boasts the zest of a Jamaican street festival with a soulfully commercial flavor that should bring Bethea a diverse audience of new fans.
In 2021, the 30-something singer was recruited to join the music department staff at the 28,000-member New Light Church in Houston where she is now one of the worship leaders. Bethea, her husband Joseph, and their four-year-old daughter Jade packed up their belongings and moved to H-Town where they have made a new life for themselves.
The life isn't that different from the one she knew in her hometown of Newark, NJ. Her world revolved around church and music. Her mom was a singer with regional choirs. Her dad didn't sing, but he loved music. "My father loved music," she says of the man she lost to diabetes when she 13 years old. "Because of him, I listened to blues, a lot of Motown. I feel like a 90-year-old person because I know all about ZZ Hill, The O'Jays, The Temptations."
On the church side, Bethea became a fan of worship music when she started attending her uncle, Bishop Charles Harris Jr.'s Bethel Church of Love and Praise in Bloomfield, NJ. "I had gone to church all my life, but I never heard praise and worship music before that time. Their music department showed me that there's another way of getting God's attention."
"Initially, I did not want to sing," Bethea admits. "I went to the New Jersey Institute of Technology to become a pharmaceutical engineer with a minor in biology. I was good at math, but that wasn't my purpose. When I learned about  praise and worship, that became my calling." Bethea began singing with gospel artists in the New York Tri-State area such as Hezekiah Walker and Lance Williams. She also began to develop her own style. "Cece Winans and Oleta Adams are my favorites," she confesses. "With Oleta, I like the tonality of her voice and how she approaches a song. She doesn't do a whole lot, but when she does add a little sauce, it's impactful, and on top of that, she plays piano."
Bethea and Singleton have known each other since they were teenagers, running into each other at various church services in New Jersey. Singleton formed New Flavor Entertainment with Eric Davis in 2017. They have since collaborated on recorded music by gospel megastars such as Marvin Sapp, Ricky Dillard, and Bryon Cage, among others. Now, the duo is working together on Bethea's first full-length project. "I believe the album will be used to encourage, uplift, and inspire," she says. "So many people need hope because they've lost so much with this pandemic This is going to refresh, revive, renew, and point people to Jesus."