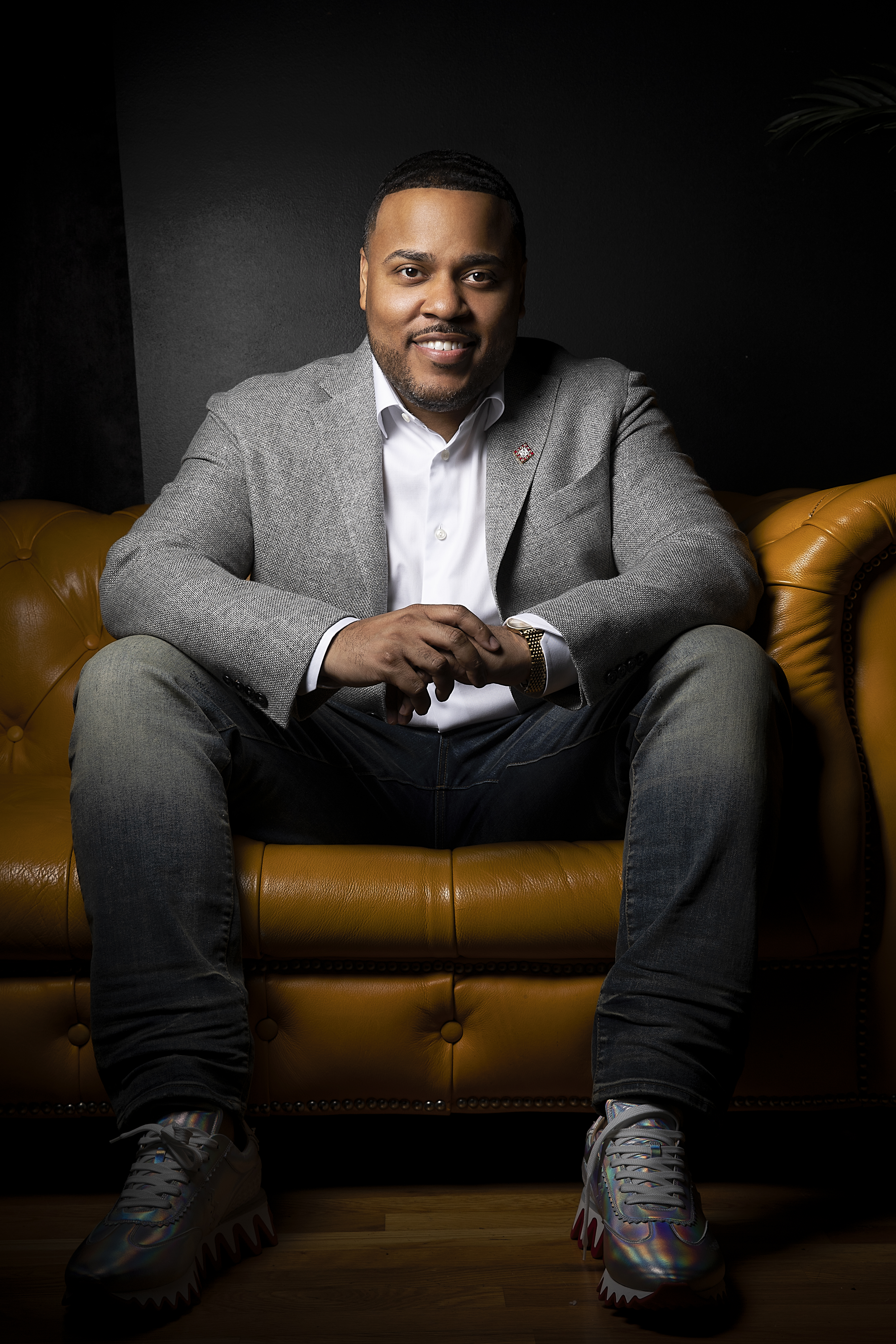 Highly-regarded music executive Phil Thornton has been appointed Senior Vice President of Capitol Christian Music Group (Capitol CMG), it was announced today by the company's co-presidents, Brad O'Donnell and Hudson Plachy, to whom Thornton reports.  In his newly created position, Thornton will focus on New Business development, signing talent and the development of label, media and touring partnerships on behalf of Capitol CMG artists.  Thornton assumes his new position on May 3, and will be based at Capitol CMG's headquarters in Nashville.
According to O'Donnell and Plachy, "We are thrilled to welcome Phil to the Capitol CMG team. He has an amazing track record for finding, developing and breaking artists and an entrepreneurial approach that we know will benefit our entire roster. We couldn't be more excited about what's ahead for all of us."
     CMG Chair & CEO Michelle Jubelirer added, "I've known Phil almost since he started in our business, and I've watched him channel his ideas, abilities and energies into a great career as a music executive.  I'm thrilled that he's joined Capitol CMG as its Senior Vice President, and I know that his contributions will make the best company in faith-based music an even better one.  I look forward to working closely with him, Brad and Hudson in the years ahead."
Thornton said, "I want to thank Brad, Hudson and Michelle for this incredible opportunity to work at a label group that is the undisputed leader in faith-based music.  Joining the Capitol CMG/CMG family, I'll be working with an amazing array of forward-thinking artists and partners, and drawing upon all of my experience, to create opportunities that will continue to grow our market and impact culture on a global scale.  I can't wait to get started."
Prior to joining Capitol CMG, Thornton was Senior Vice President/General Manager of RCA Inspiration—the Nashville-based Gospel music label that operates under Sony Music's Provident Music Group—a position he held since 2016.  Among his many recent accomplishments at that label, Thornton signed a deal with Mariah Carey to release a new Christmas tune, "Fall In Love At Christmas" (featuring Khalid and Kirk Franklin) via her MARIAH imprint; he paired H.E.R. and Tauren Wells (now signed to Capitol CMG) for the GRAMMY-nominated collaboration, "Hold Us Together (Hope Mix)"; collaborated with The Orchard to sign Tribl Records, home to genre superstars Maverick City Music worked with Republic Records and Quality Control Music/Motown for the recording and launch of Lil Baby's and Kirk Franklin's "We Win (Space Jam: A New Legacy"; partnered with Pharrell Williams for his Voices Of Fire choir, which was chronicled in a Netflix documentary series.
Thornton also paired Kirk Franklin with Live Nation Urban for his Exodus Music & Arts Festival, developed and produced Kirk Franklin's Good Words podcast, partnered with Snoop Dogg for his devotional Bible Of Love album, and signed breakout artist Koryn Hawthorne.
Previously, Thornton served as Vice President and General Manager of Urban Inspirational at eOne Music from 2012 through 2016, where he oversaw a diversified list of Gospel and R&B artists, including Erica Campbell, Shirley Caesar, Jonathan McReynolds, Tweet and Lalah Hathaway, whose album, Lalah Hathaway Live, held the Number 1 spot on the R&B radio chart for nine weeks and won three Grammy awards.
In 2007, Thornton settled in Los Angeles and partnered with Marcus Spence and Paul Coy Allen to form the successful Ten2One Entertainment, a multimedia, television production, and artist management company. While there, Thornton led the management team and guided the careers of Michael B. Jordan, Faith Evans, Michelle Williams, Kenny Lattimore, and Mack Wilds. After graduating from Norfolk State University in 2003 and moving to New York City, Thornton started his first company, Bright Star Entertainment, an artist management/consultancy firm where he represented artists such as Bad Boy Records' GRAMMY®award-winning group 112 and singer Lil'Mo.
Phil Thornton was born and raised in Norfolk, Virginia, and graduated from Norfolk State University in 2003 with a degree in Marketing.