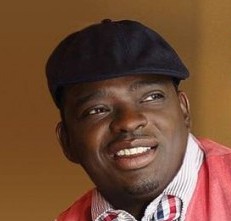 After three decades of celebrated contributions to gospel music alongside award-winning quartet The Christianaires, founding member/singer-songwriter Paul Porter releases his long-awaited solo debut project F.R.E.E., on Tre'Myles Music/Motown Gospel/ Mars On Sunday – available in stores and online everywhere.
While his musical accomplishments are impressive, his personal testimony of triumph over illness is nothing short of miraculous. "In 1996, I had an aneurysm," Paul shares. "I couldn't walk or talk, and I lost my memory. I stayed in the bed maybe a year and a half. From 1996-2006 I went through all of the transitions—from the bed to the wheelchair to the walker to the cane. In June 2006, I dropped the cane!" That life-changing event would serve as the inspirational narrative that led to the creation of Porter's musical testimony of healing – 'F.R.E.E.'.
For the album's only cover tune, "I Want To Know What Love Is," Paul shines brightly beside two of the music industry's most flavorful voices, American Idol Season 2 winner Ruben Studdard and Grammy® Award winner and BET's Sunday's Best Season 3 winner Le'Andria Johnson.
"The excitement of that song is that it has been embedded in me for so many years," says Paul. "My mentor was Frank Williams [Mississippi Mass Choir, Jackson Southernaires]. He told me, 'Paul, if you ever do a remake, always pick something that hasn't been touched in a while, but always do it in a way that brings something extra.' To have Ruben, Le'Andria, and me come together and do this song…I thought it was just a phenomenal idea."
The Grammy® Award winning production duo Blac Elvis (Beyonce, Jamie Foxx) and songwriter Harold Lilly (Alicia Keys, Beyonce) produced, the ten song project with effortless blends of Porter's classic vocals dressed in modern, contemporary style.