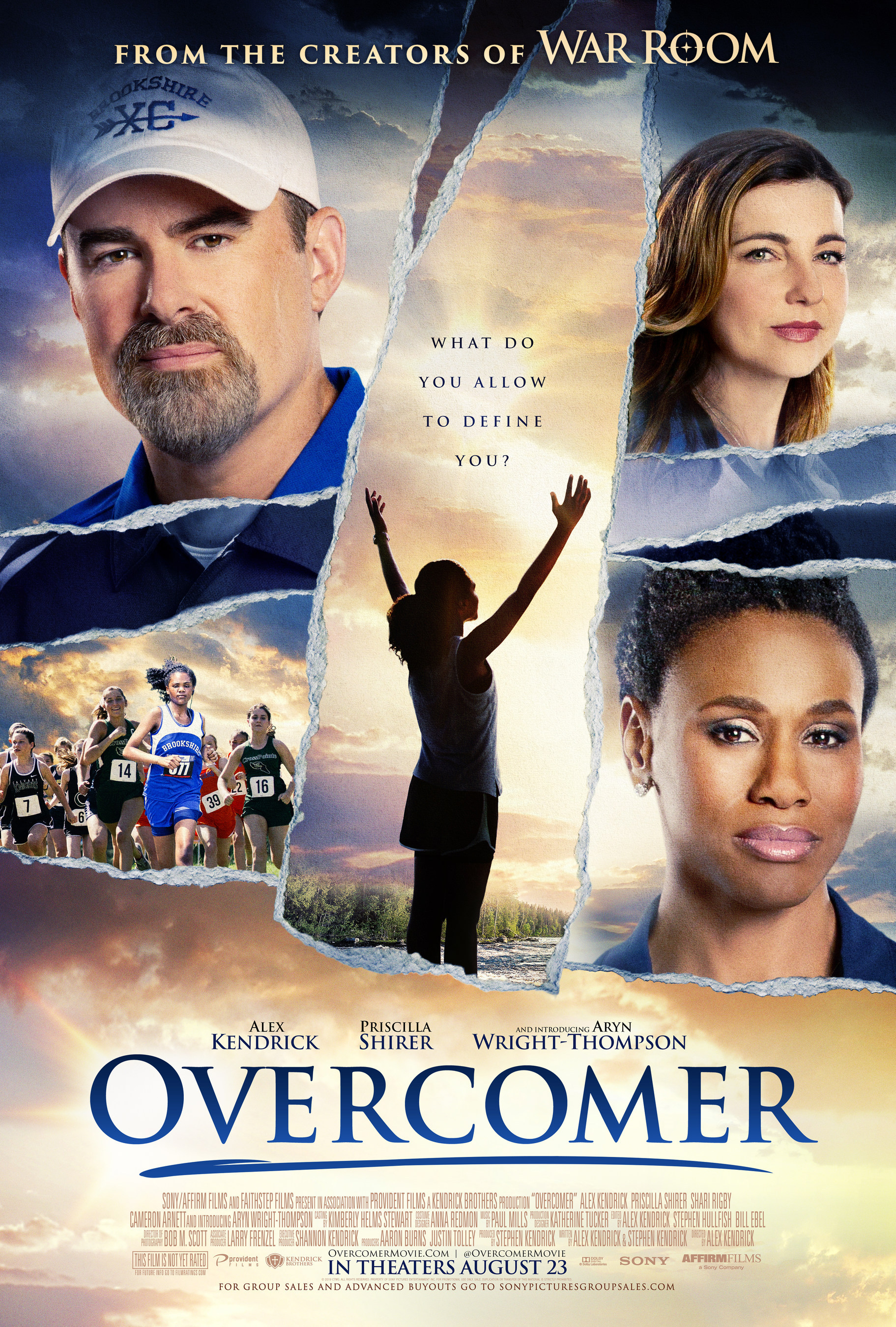 OVERCOMER, the highly-anticipated sixth film from Alex and Stephen Kendrick (WAR ROOM, COURAGEOUS, FIREPROOF, FACING THE GIANTS, FLYWHEEL) is the #3 movie after Friday night showings, generating an estimated $3.1 million at the box office on more than 1,700 screens. OVERCOMER's strong initial showing puts it on pace to be the filmmaker's second-best opening.
The PG-rated faith film also earned a rare "A+" CinemaScore awarded by moviegoers in exit polling, making Alex Kendrick the second director in history to receive three A+ CinemaScore ratings. Kendrick's previous films COURAGEOUS and WAR ROOM were also awarded an A+. On average, two films a year earn the coveted A+ CinemaScore, which makes this feat all the more impressive.
"OVERCOMER has been an audience favorite from the beginning, even in our test screenings," said Rich Peluso, EVP/Head of AFFIRM Films. "Alex and Stephen Kendrick understand how to connect to the heart of a viewer and that's one of the reasons they have been so successful."
Filled with a powerful mix of faith, a twist of humor, and a ton of heart, OVERCOMER follows the Kendricks' previous features FACING THE GIANTS, FIREPROOF, COURAGEOUS, and the #1 box-office hit, WAR ROOM.
Life changes overnight for basketball coach John Harrison and the high school where he and his wife teach when they learn the largest manufacturing plant in town is shutting down. Uncertainty swirls as hundreds of families depart, leaving John fearful for the future of his family and his team. Forced to coach a sport he doesn't even like, John is inspired by an unexpected friendship, and an unlikely athlete pushing her limits on a journey toward discovery. With newfound resolve and the support of the community, Hannah and her coach challenge the impossible in the biggest race of her life.
OVERCOMER was directed by Alex Kendrick (WAR ROOM) and produced by Stephen Kendrick (WAR ROOM), Aaron Burns (BEYOND THE MASK) and Justin Tolley (INDIVISIBLE) with a screenplay by Alex and Stephen Kendrick.