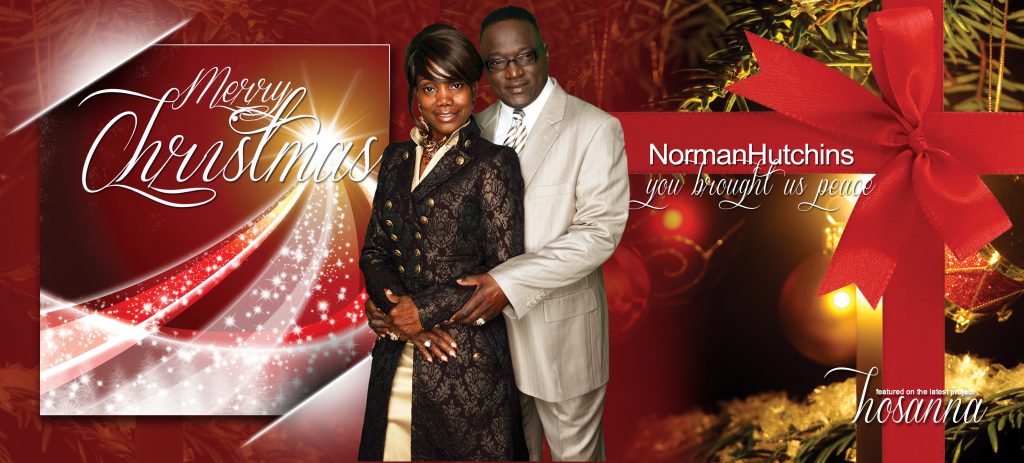 Dr. Norman Hutchins has returned! The four-time Stellar Award Nominee is back with his 10th release entitled "Hosanna". It's his musical fortitude that this producer, writer and pastor celebrates on this 11-track project. The three-time Dove Award nominee works with award-winning producer Michael Bereal and Grammy winning songstress Regina Belle.
This high-octane release beautifully marries praise and worship styles with Sunday Morning grace. From the start, the project electrifies with title cut, a rousing beat track makes you want to stand to your feet and clap your hands from the get go. A true master of praise, Hutchins delivers! No wonder "Hosanna" debut at number 11 on the Billboard Gospel Chart in less than 30 days.
The "Battlefield" singer takes us further in genuine worship with "All I Need" and "I Love You Jesus." These earnest selections, also featuring Regina Belle, exemplify sweet surrender that will have your soul in heartfelt reverence.
"Already Done Enough" and "If You Don't Praise Him" hit the bulls-eye for the fans of traditional gospel; "Season of Miracle" has an 80's gospel choir flare.
One selection that should sure gain airplay is the passionate "I Owe it All." This tissue-grabbing tune tugs at the spirit so fervently that the tears flow. You can purchase a copy of this Billboard Charting project at iTunes; Amazon.com; & Walmart