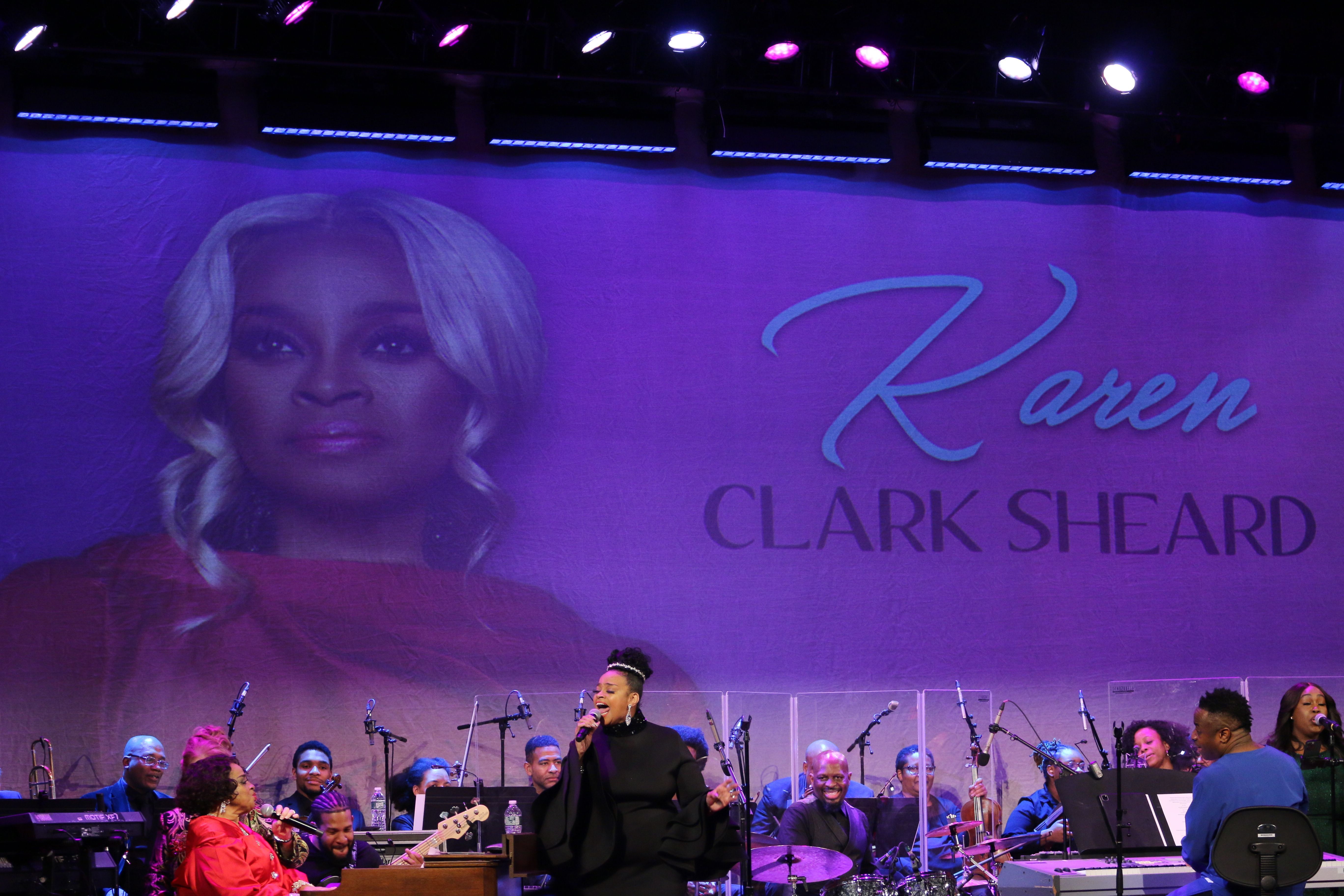 On Friday, January 21, 2023, New York City's Town Hall presentation "A Celebration of Composer Twinkie Clark," conducted by musical polymath Damien Sneed was a huge success. The star-studded lineup included multiple Grammy Award-winning recording artists Karen Clark Sheard and Faith Evans, tenor saxophonist and jazz vocalist Camille Thurman, Pastor Juandolyn Stokes, along with featured vocalists Chenee Campbell, Tiffany Freeman, Markita Knight, and Alicia Peters-Jordan with the Orchestra of Tomorrow, founded by Sneed.
The fully-packed audience came to pay homage to virtuoso and four-time Grammy Award-winning Gospel legend, Elbernita "Twinkie" Clark who is celebrating a five-plus-decade career as one of the most prolific gospel composers in music history. The historic evening also included a Proclamation from New York City's Mayor Eric Adams' office, declaring Friday, January 21, 2023, Dr. Elbernita "Twinkie" Clark Day in New York City, which was presented by Faith Evans.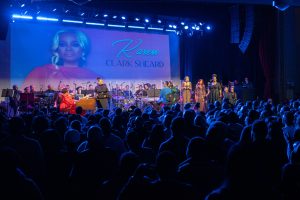 With standing ovations throughout the evening, music composer Damien Sneed curated an evening fit for "The Queen of the B3 Hammond Organ" and the "Mother of Gospel Music," with her well-known and sacred compositions, which included a combination of  full songs and medleys: "Now Is The Time," "Ha Ya (Eternal Life), "For The Love Of The People," "Jesus Is A Love Song," "Bless You Real Good," "Jesus Saves," "Pray For The USA," "Pure God," "Balm In Gilead," "Worship The King," "Feed My Sheep, "I Tried Him and I Know Him," "Wonderful Counselor," "Praying Spirit," "Expect Your Miracle," "Nothing To Lose," "Is My Living In Vain," "You Brought The Sunshine" and the finale "Hallelujah." In addition, vocalist Chenee Campbell brought the audience to their feet by singing Damien Sneed's composition, "Here With You," which Twinkie Clark featured and performed on her album, Twinkie Clark & Friends…Live in Charlotte (2002).
"I originally conceptualized this tribute to Twinkie Clark many, many years ago while living in Detroit and traveling across the country as music director for The Clark Sisters," says Sneed. "I am elated that everything turned out so well and most of all that Twinkie Clark was celebrated as the American treasure and musical genius she is."
"Friday night was a once-in-a-lifetime concert event," says Melay Araya, Artistic Director of The Hall, NYC. "Twinkie Clark came on stage to a full house and a stage of artists who came from around the country to honor her. Twinkie Clark set The Town Hall and Damien Sneed off on a good foot as we move forward with our Black Voice series."
Additionally, Sneed's label, LeChateau Earl Records released Twinkie Clark's debut solo instrumental project, Maestra. Executive produced by Sneed, the EP features the "Opening Prayer," "Miracle," "Yes Lord," "Nothing To Lose," and "A Praying Spirit," and is available on all digital outlets everywhere.
ABOUT ELBERTINA "TWINKIE" CLARK
Born and raised in Detroit, Michigan, Elbertina "Twinkie" Clark has composed more than 350 songs. She has been awarded numerous awards including the Stellar Music Award and a recipient of its James Cleveland Lifetime Achievement Award, the GMA Dove, and the Soul Train Music Award, among many others. Clark was recently honored by the Church of God In Christ (COGIC) for her significant contributions to the music department and credited for helping to give the church-wide denomination its "COGIC Sound."
Clark recorded several solo music projects including her debut studio album, Praise Belongs to God (1979), followed two years later by Ye Shall Receive Power (1981), Comin' Home (1992), and The Masterpiece (1996). In 1996, she made her live debut in the collaborative album, Twinkie Clark-Terrell Presents the Florida A&M University Gospel Choir. In 2002, she released Twinkie Clark & Friends…Live in Charlotte and in 2014, she released Home Once Again: Live in Detroit, which was her highest-charting solo album to date. Clark also released With Humility (2011), Live & Unplugged (2013), and a collaborative album, The Generations (2020) with her nephew, Larry Clark.
Throughout her career, Clark has produced albums for several choirs. She has traveled abroad as an evangelist, music educator, and workshop facilitator. Her compositions have been recorded and sampled by some of Gospel's greats as well as award-winning popular music recording artists.
A Howard University alumnus, Clark credits her musical gifts to God and her mother, the late Dr. Mattie Moss Clark as her greatest inspiration. In April 2020, Lifetime honored The Clark Sisters in a biopic titled The Clark Sisters: The First Ladies of Gospel to rave reviews. The movie details their humble beginnings and struggles to find their place, to later becoming the best-selling Gospel group in music. The movie featured re-recordings of some of The Clark Sisters' biggest hits like "You Brought The Sunshine," among others.
ABOUT THE TOWN HALL
Town Hall has played an integral part in the electrifying cultural fabric of New York City for more than 100 years. A group of Suffragists' fight for the 19th Amendment led them to build a meeting space to educate people on the important issues of the day. During its construction, the 19th Amendment was passed, and on January 12, 1921, The Town Hall opened its doors and took on a double meaning: as a symbol of the victory sought by its founders, and as a spark for a new, more optimistic climate. In 1921, German composer Richard Strauss performed a series of concerts that cemented the Hall's reputation as an ideal venue for musical performances. Since, Town Hall has been home to countless musical milestones: The US debuts of Strauss, and Isaac Stern; Marian Anderson's first New York recital; in 1945, Dizzy Gillespie and Charlie Parker introduced bebop to the world; Bob Dylan's first major concert in '63; and much, much more.