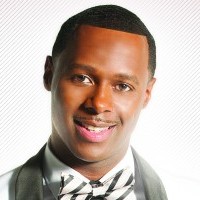 Check out this new visual from Motown Gospel Recording Artist Micah Stampley for his song, "Come To Jesus". The song is featured on his latest album, "Love Never Fails".
"Love Never Fails" is Stampley's sixth album and his debut on Motown Gospel. The project spotlights the passionate vocal delivery and compelling songwriting that have made him one of the gospel community's most acclaimed young artists.
Stampley and his wife Heidi co-wrote six of the eleven tunes on the album including the exhilarating and emotionally charged worship song "We Will Praise You." Stampley's music has long had a global flavor and that approach continues on Love Never Fails.
Click play below to see the video for this inspiring hymn, and let him know what you think!