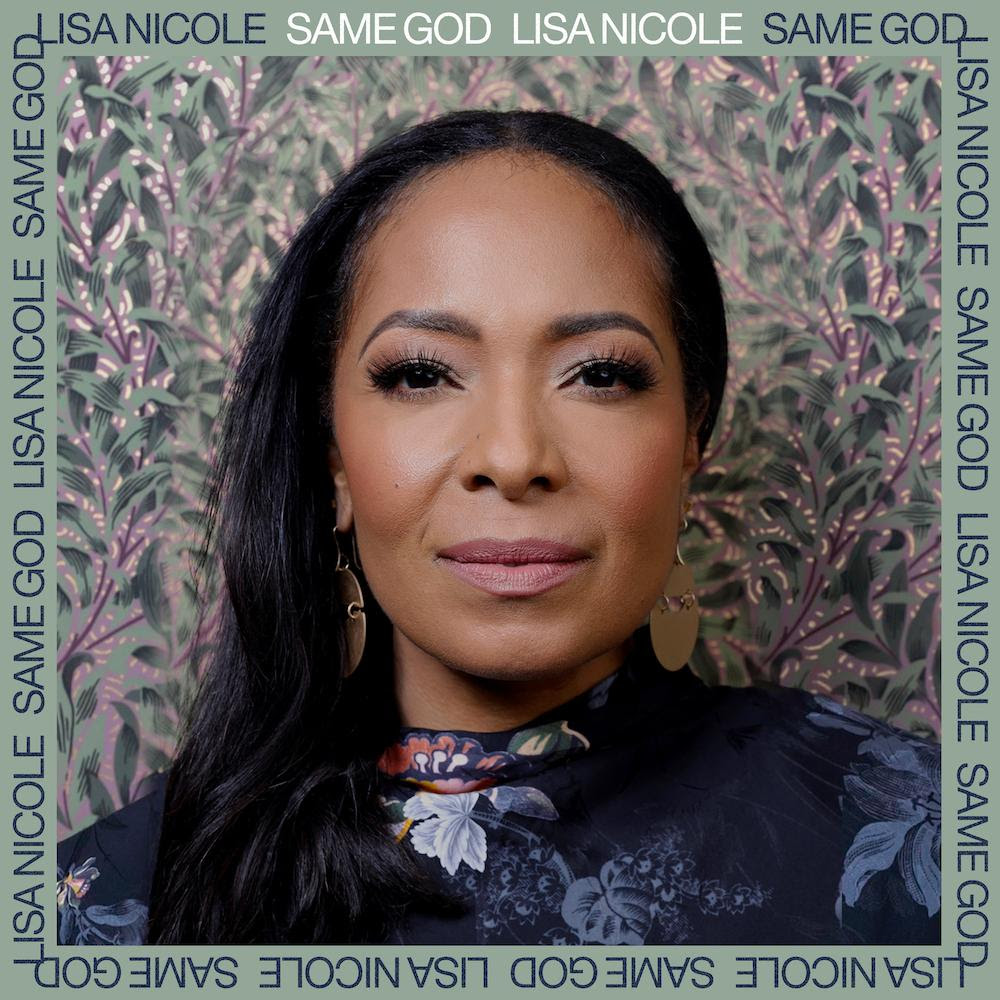 DARE Records announced the new single from Lisa Nicole (aka Lisa Winans). "Same God" from Lisa Nicole is available now wherever music is sold and streamed. Follow Lisa Nicole on social media using the handle @the_Papergirl.
"Same God" is a beautifully written contemporary Christian worship song. The simplicity and sincerity of the music make the song intimately impactful. The instrumentation is intentionally light to ensure the words are the main focus. The background vocals enter with a war cry to the God who always comes through. Lisa Nicole's voice has a richness that elevates Same God from simple to life changing. Her gift perfectly announces that "with You, all things are possible." Lisa Nicole's anointing lends the song a humbling and empowering credibility. The instrumentation and vocals blend perfectly and balance each other throughout the song. Everyone on the track is spiritually entuned with this worship moment. Same God is written in a way that reflects a wave.
It begins calmly, reaches a powerful climax, and settles peacefully with the text, "you are the same God." This song will speak to every Christian who desires an intimate connection with God, the Rock of Ages. Lisa Nicole ends reflectively with the text, "You won't let me fall…You are the same God!"
About Lisa Nicole
Lisa Nicole, formerly Lisa Kimmey, is best known as a member and lead songwriter of the chart-topping Contemporary Christian music trio Out of Eden with her sisters Andrea Kimmey-Baca and Danielle Kimmey Torrez. After signing her first record deal at the age of 18, the group released seven career albums from 1994 to 2006, including the critically-acclaimed Lovin' the Day, More Than You Know, No Turning Back, This Is Your Life, Love Peace & Happiness, and Hymns, winning two Dove Awards and earning a Grammy Award nomination. During Lisa's tenure, she made a special guest appearance on the '90s hit sitcom, "Moesha," which streaming giant Netflix recently added to its lineup of African American classics from the 1990s and early 2000s. She also was a host of original programming for the Gospel Music Channel and hosted the Verizon Wireless "How Sweet the Sound" choir competition along with Donald Lawrence. Lisa has also written and produced songs for numerous artists including Lalah Hathaway, Stacie Orrico, Deborah Joy Winans, and Every Nation Music. A worship leader for over 15 years, Lisa continues to lead worship at her home church Grace Covenant Church of Virginia and makes guest appearances leading worship in churches around the globe.