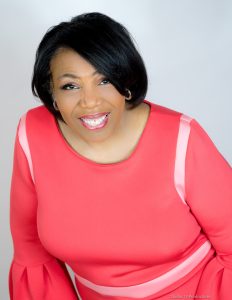 Sounding like no less than Maya Angelou speak-leading a Gospel choir, Reverend Dr. Stefanie R. Minatee is making her glorious return to music making with her first recording since suffering a debilitating stroke back in 2015. As leader and founder of the New Jersey-based community choir JUBILATION, Minatee presents her composition "It's All About You." The song was inspired by the hand that GOD held over her life during the process of her recovery.
LISTEN TO: "It's All About You"
"I wanted to write something that would grab the listener and send a message," she states. "Gospel music has to be about the message of JESUS CHRIST. If the message is not relevant, then it's just a song. In the lyric I'm stressing that It's all about you, JESUS! I'll do, say and go anywhere you want me to. In the video directed by Kasi McKoy, he chronicles my road to recovery from the stroke to show the people that is all about JESUS. It's nothing I am doing but GOD's favor and hand upon me that has allowed me to come back. I had to lead the choir by talking the lead of that song because I was not quite able yet to sing the way I wanted. But the message comes across – loud and clear."
Before April 9, 2015, Stefanie Minatee (affectionately nicknamed "Rev. Stef") was the artistic director and founder of the world-renowned Grammy®-winning New Jersey choir Jubilation, a 30-year veteran of music education with a doctorate degree, and a mover and a shaker for the Gospel community as a member of the

Grammy's'® National Academy of Recording Arts & Sciences. Then the stroke happened and changed her life forever.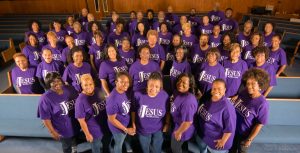 "It was devastating," she recalls. "I was bedridden and couldn't do anything for myself. It took a year before I could even start rehab. All of my independence was sapped. My self-esteem was shot. I didn't even think I was going to live. I thought, 'Why me, LORD?' I had been doing such great things for the community… I had traveled to 5 of the 7 continents spreading His word. But as the spirit of the LORD moved through me, I thought, 'Why not me?' I had to change my ways and become a new me. I lost 100 pounds. I changed my eating habits and became a new person with a new way of thinking.
So, the stroke was a blessing. In the final chapter of my book, "Prophetic Music Ministry"
(via Amazon), I wrote about my therapy moving from day to day. I began to realize, 'Stefanie,
you have to live. There is more for you to do.' I'm grateful to GOD for sparing my life."
Reverend Minatee's return coincides with a milestone for her choir Jubilation which is celebrating its 20th anniversary with a surprise-filled star-studded epic afternoon concert scheduled to take place Saturday, June 22nd at 2pm. Jubilation was formed in 1998 at the request of civil rights icon Donald K. Tucker (Newark, New Jersey Councilman/Assemblyman and also Stefanie's uncle) along with New Jersey Performing Arts Center (NJPAC) CEO Larry Goldman. While Stefanie was initially brought in to teach a local after school music program, the need for a Choir arose for a Reverend Dr. Martin Luther King, Jr. Day celebration. Stefanie auditioned over 300 people consisting of NJPAC staff and aspiring singers from the community and was formed with a healthy 120 membership. After the MLK event, it was clear this choir had to continue. In the words of Minatee, "The Spirit of the LORD poured in like a flood and took over! That's how Jubilation was born."
"Jubilation is unique because we are a community choir," she continues, "not a church choir. We have people from all denominations, races, creeds and cultures. Our youngest member is 23 and we have an emeritus member who lives in Florida now but is 100 years-old! For our 20th anniversary, we will be praising GOD for our 5 tours to Japan, having been to Russia and Spain – all over the world. Over these 20 years, we've lost several members to sickness and death, and endured our share of trials and tribulations…yet still we have persevered. I'm proud to say 35 of our singers have been with me since that very first concert."
So, Reverend Dr. Stefanie R. Minatee has much to shout about – not just her new single, "It's All About You" and the upcoming 20th Anniversary Extravaganza, but her steady process of yet no less miraculous recovery.
"I'm still in therapy on Tuesdays and Thursdays," she shares. "My goal is to get back behind the wheel! I'm working day by day, knowing GOD is with me every step of the way. I am not yet able to lead and direct the choir – notice I said "YET" – but I call the shots from the sidelines and am able to do some of the things that I did before the stroke. People that have those kinds of strokes most don't survive, I'm grateful for life, the ability to talk and to have my faculties. So, my Praise Report is that GOD is good, He is keeping me, and He brought me through."
REV. STEF & JUBILATION – 20TH ANNIVERSARY CONCERT
SATURDAY, JUNE 22, 2019 | PERFORMANCE TIME: 2PM
New Jersey Performing Arts Center (NJPAC) | 1 Centre Street, Newark, New Jersey 07102
FOLLOW REV. STEF & JUBILATION @JUBILATIONCHOIR.ORG