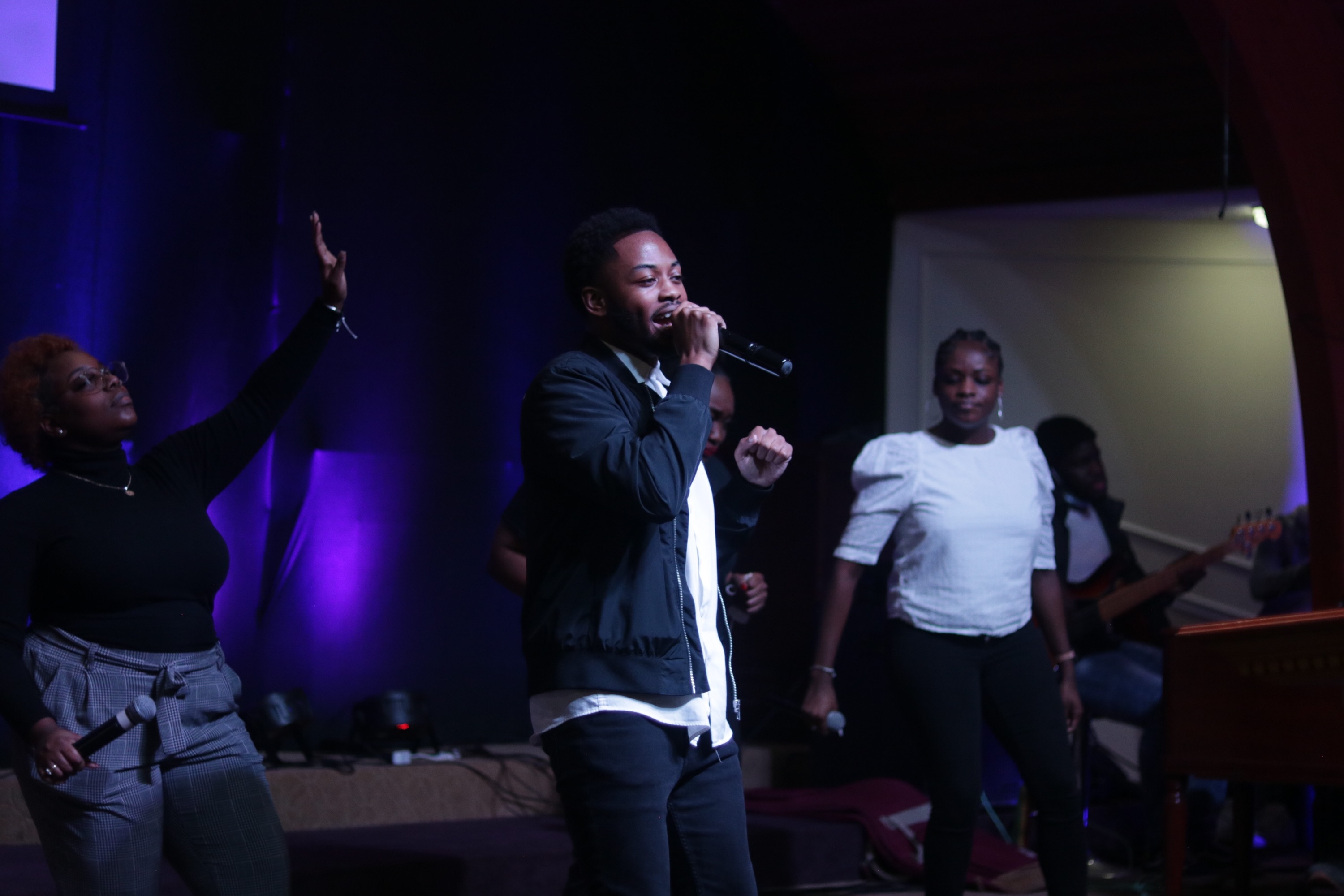 Award-winning gospel group Nate Martin & SIGN (Singing in God's Name) announces the release date of their new single entitled "Jesus Is Lord". The project is the first song to be released from their album which is slated to release later this year. 
Combining the elements of contemporary praise and worship, traditional gospel, and funk, the unique sound of "Jesus Is Lord" is created where you can't help but feel the spirit. Martin continues to strive to make music that bridges "old school" and "new school", creating unity between all generations in gospel music. The song was recorded May 28, 2021, at the group's 5th year anniversary celebration and live recording. Family, friends, and fans packed into Lighthouse Church of All Nations in Alsip, IL, in the midst of the pandemic to celebrate the milestone. 
Martin says that when he wrote the song in January 2020, he knew from the beginning that this song would be one of his favorites. The song, originally slated to be recorded in May 2020, was delayed due to the pandemic. SIGN, though disappointed at the delay of the recording, unanimously agreed that the postponement was well worth the wait. 
"Every time I post a clip of us singing the song live, someone is always asking me 'when is this dropping?' Nate says. "I can't even go to a singing engagement without the group asking if we're singing 'Jesus Is Lord,' so it has definitely become a group favorite as well. It just gets the whole audience moving. It's definitely a vibe." 
After 2 years of waiting, praying, fasting, and hard work, "Jesus Is Lord" is finally ready to be released and heard by people all around the world. The single drops Good Friday (April 15th), and is available for pre-order today, April 1st.