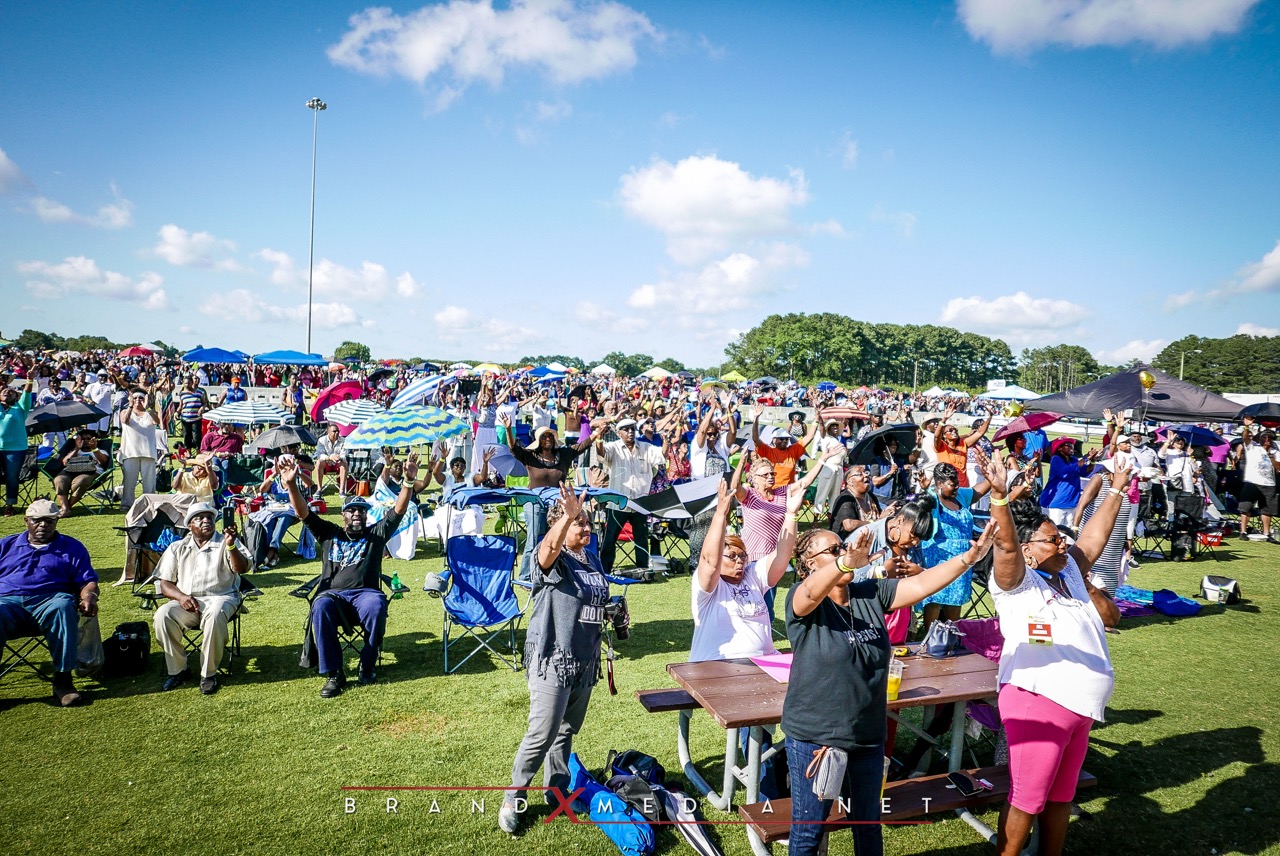 Today, Musical Soul Food Festival (MSFFest) announced that it has received a grant from the Virginia Tourism Corporation (VTC) Music Festival Sponsorship Program.  The VTC Music Festival Sponsorship Program is a funding source for established music festivals in Virginia to help the growth of the festival and to increase visitation to local communities, while also building Virginia's reputation as a music destination.
"Music is an important driver for tourism in Virginia, as well as a vital part of our culture and heritage," said Rita McClenny, president and CEO of Virginia Tourism Corporation. "Music festivals across the Commonwealth help to amplify vibrant communities and premier destinations that attract travelers from all over the world. We are pleased to support these festivals as they help to show travelers why Virginia is for Music Lovers."
Chesapeake, Virginia is the perfect destination for the Musical Soul Food Festival. It's great for families and friends traveling together on a budget. They get to enjoy the MSFFest, then explore Virginia's beaches, shopping and amusement parks. We are pleased to be a recipient for this year's VTC Music Festival Sponsorship Program. The grant enables us to expand our youth and other weekend programming, while continuing to provide uplifting music and entertainment activities for the entire family," said April Chandler, Event Producer, Musical Soul Food Festival. Legendary award-winning recording artists, Kurt Carr and Fred Hammond will headline this year's music festival line-up.
In total, VTC awarded $216,000 to 34 music festivals across the Commonwealth to help increase visitation and revenue. The music festivals that received awards reported 636,000 in attendance and an estimated $71 million in economic impact to communities across the Commonwealth in 2018. Festivals awarded from communities all across Virginia featuring musical genres from jazz to bluegrass to classical to gospel to country.
About Musical Soul Food Festival 
In just 3 years, over 50,000 music fans have attended the MSFFest. It is becoming a favorite event destination for families and friends to connect, fellowship and enjoy countless hours of America's favorite gospel music styles from urban inspiration, choirs, quartet, praise & worship, hip-hip to traditional. The MSFFest is more than music. Other festival activities include basketball, volleyball, video Game-Truck, vendors, food-trucks, artisans, celebrity meet & greets and more! For event details visit www.MSFfest.com
About Virginia Tourism Corporation
The Virginia Tourism Corporation is the state agency responsible for marketing Virginia to visitors and promoting the "Virginia is for Lovers" brand, which is celebrating 50 years in 2019. Tourism is an instant revenue generator in Virginia. In 2017, visitors spent $25 billion, which supported 232,000 jobs and contributed $1.73 billion in state and local taxes.
For more information and to plan your next vacation in Virginia, please visit virginia.org.