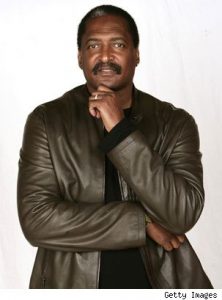 Mathew Knowles' Houston-based Music World Entertainment partners with the City of Houston and the Houston Independent School District (ISD) to sponsor the First Annual Back To School Fest on Saturday, August 6, 2011 at the George R. Brown Convention Center.
Music World Entertainment has made over 30,000 product donations, with a retail value of (more than $317, 000.00).  The product donations include music from Music World Music's children's label, Music World Kids. CD titles includeKids Rap Radio (both Spanish and English versions), Krazy Kuzins and Baby Jamz Nursery Rhymes Vol. 1. "When we were approached by the City of Houston, I thought it would be a great opportunity to support this initiative with the gift of music," says Mathew Knowles, founder, President and CEO of Music World Entertainment. "The School District of the City of Houston has a diverse and multicultural student body.  We are honored to support the students and contribute to their overall learning and development."
Houston is America's fourth most populous city, following New York, Los Angeles, and Chicago, and is the largest in the southern US and Texas.  The City of Houston and the Houston ISD are expecting an estimated 25,000 students and their families to attend this event. The students come from modest income households and economically disadvantaged homes.  The Houston ISD is the state's largest school district, serving over 200,000 students.  Sponsors and supporters of the Back To School Fest will donate school supplies, uniforms, HISD educational information, health screenings, immunizations and social service resources to local families to assist in preparing students for their fall return.