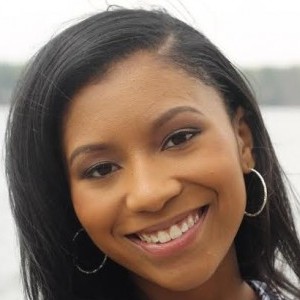 Three-time Stellar Award Nominee Nyasia has been impressing Gospel music lovers with her sweet vocals and inspiring songs since the start of her recording career at the age of 12.  Now in her teens, Nyasia has three projects under her belt.  Her latest CD, the 2015 Stellar Award-nominated projectShooting Star, featured two singles "Anything" and the CD's title tune.  She just released a brand new single from the project, "Have You Ever", penned by songwriter Arthenius Jackson.  Delivering an amazing performance during the uplifting ballad, Nyasia inspires believers to hold on to God, even in the toughest of times.  Nyasia recently released the concept music video for the track which can be viewed here: http://bit.ly/1SoG4C6.
Produced and directed by DJ "MLIK" Moore, the video was shot in Richmond and showcases people in a variety of challenging situations.  The video and the tune hold a special place in the psalmist's heart.  "When I first heard the song, I knew I had to record it," says the songstress. "Shortly before I heard it, my aunt had passed away; the lyrics really spoke to me.  The song comforted me and I knew it would do the same for others.  'Have You Ever' reminds people that no matter what they're going through, God is there.  He is present in any and every circumstance in life," she shares.
At the age of 16, Nyasia has done what few have done.  She's secured three back-to-back Stellar Award Nominations from 2013-2015 for Children's Project of the Year and Youth Project of the Year.  She also won a 2013 Newsome Award for Teen Artist of the Year and in 2013 and 2014, she won DMV Christian Music Awards for Children's Talent.  She's won numerous talent competitions and opened for Gospel's top artists including Dr. Bobby Jones, Yolanda Adams, Erica Campbell, Fred Hammond, Kierra Sheard, Donnie McClurkin, Tye Tribett, Earnest Pugh, Deitrick Haddon, Israel Houghton & New Breed, Michelle Williams, Tasha Cobbs, Anthony Brown & Group Therapy and many others.  Before rising to national prominence, Nyasia gained notoriety as a premiere vocalist in Richmond and recorded her first project, Take Off, when she was 12.  Take Off was followed by her Shooting Star EP and its subsequent CD.
Nyasia began singing at the age of three, debuting at her home church singing "Jesus Loves Me".  She gave her life to the Lord at the age of nine.  "Even though I was so young at the time, I had a thirst and a hunger for God," Nyasia recounts.  "I wanted to learn more about God.  I had a Bible for teens and I remember asking my parents a lot of questions about the Lord.  That's also when I decided that I wanted to bring people into the Kingdom and I wanted God to use my voice to do it."