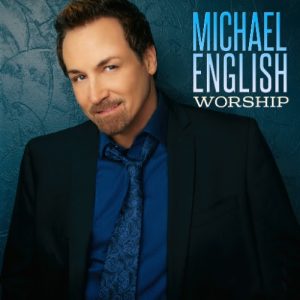 For the first time in his legendary career, Michael English announces the release of a brand new Praise & Worship project. The album, appropriately entitled Worship features the worship anthems nearest and dearest to his heart, sang with the rich and soulful vocals that are unmistakably Michael English.
Showcasing beloved songs such as "Amazing Grace (My Chains Are Gone)", "Revelation Song", "10,000 Reasons (Bless The Lord)", and "Hallelujah For the Cross",Worship reaches deep into the soul with an honesty and candidness that draws the listener to the throne.
Michael explained, "I have chosen praise songs that touched me as I worshiped in church. I feel if these songs really touched me, they are probably going to bless others as I pour my heart into them."
"Michael English sets the standard for vocalists in Christian music" comments Ed Leonard, President of Daywind Records. Continuing Leonard states, "Recording his first worship album is an honor for Daywind."
Worship is available through Michael at http://michael-english.myshopify.com/ or http://michaelenglishmusic.com/ . It will also be available at Christian retail stores across the country and digitally at iTunes and other outlets.
About Michael English
In Michael's autobiography, The Prodigal Comes Home: My Story of Failure and God's Story of Redemption (Thomas Nelson, Inc), he gives readers an honest look at the painful path that led him away from God and his family, but more importantly, he shows how God, with grace and mercy, rescued Michael and redeemed his shattered life.
"When the lowest thing that could possibly happen happens; don't give up, because you might be missing a blessing down the road," says English. "When I started driving my own life, as though God were like some kind of global positioning system that I could choose to follow or ignore, I turned down dead ends and dark alleys, thinking they were going to lead me somewhere."
In 2009, Michael's life came full circle as he returned to the Gaither Vocal Band as their lead singer. After a successful five year run with the GVB, Michael felt called to return to a full time solo career at the end of 2013.