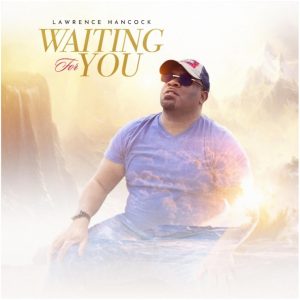 Emptying the cupboards, Urban Christian Artist Lawrence Hancock serves another dose of vocals that evokes and compels the heart on his 9th album, Waiting For You, on Symphonic Distribution.
"Hearing great music with a great message inspires the listener. There's something magical about the creativity when those things intersect. Lawrence mastered this element with this album. The audience is in store for pure ear candy."
Kitt Wakeley
Grammy® Winning Composer/Artist/Producer
The Stellar Award Nominated singer/composer/producer held back nothing in the pursuit of capturing his relationship with God in this follow-up to the celebrated Don't Stop Caring album. Waiting For You features 14 songs taking listeners on a cosmic ride to a place of eternal perspective, leaving everything behind. The repeat button will be engaged.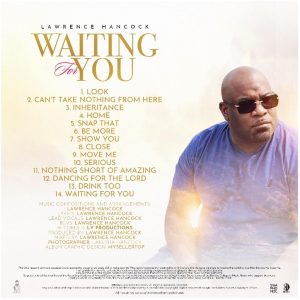 When asked, Where does the music keep coming from? Lawrence answers, "I really don't know! I start composing the music and growing from a very simple place into these songs that capture me. I'm blown away when it's done. "
When you get to your favorite platform, make sure you follow and subscribe, as Lawrence wants to connect!
This album will be commemorated with a limited supply of the industry's first LP Style Digital Download Card to guide the listening experience.
Experience The Journey:  Waiting For You