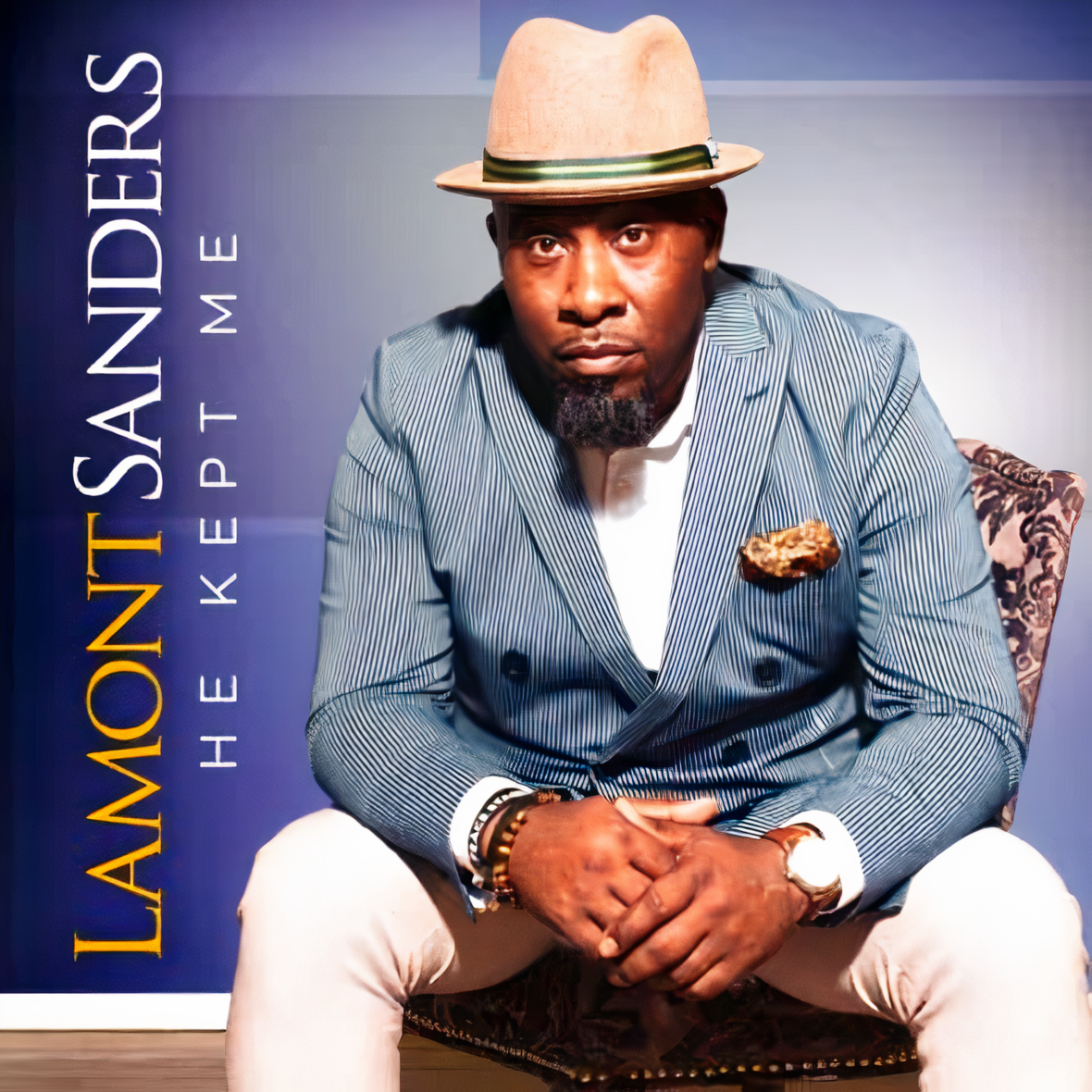 Gospel recording artist, songwriter, and multi-instrumentalist Lamont Sander's radio hit "He Kept Me" cracked the top 5 on Billboard's Gospel Airplay chart landing at No.4 (week ending July 30). With a listenership of 1.135 million "He Kept Me" is the New Jersey native's highest charting radio single to date.
Lifted from his February 2020 EP HE'S A KEEPER (Fred Jerkins Music/Darkchild Gospel/Bear Tag Entertainment), "He Kept Me" debuted on the official Billboard top 30 radio chart in December 2021 and has spent 28 consecutive weeks on the chart and continues to gain traction weekly.
"He Kept Me" along with 4 tracks from his EP features stellar production and songs written by Fred "Uncle Freddy" Jerkins, Adam Blackstone, Dana Sorey, Johnnie "Smurff" Smith, and Gerald and Tammi Haddon.
Lamont Sanders initially launched into the music industry as an R&B artist when he landed a record deal with Interscope Records. He eventually answered the call of God and ministry and returned to his gospel roots by recording and releasing music full-time. The singer-songwriter is also CEO of Bear Tag Entertainment and is in a partnership deal with Darkchild Gospel, an Atlanta-based record label run by GRAMMY Award-winning songwriter and producer Fred Jerkins who in his storied career has written and/or produced for Michael Jackson, Whitney Houston, and Beyoncé.