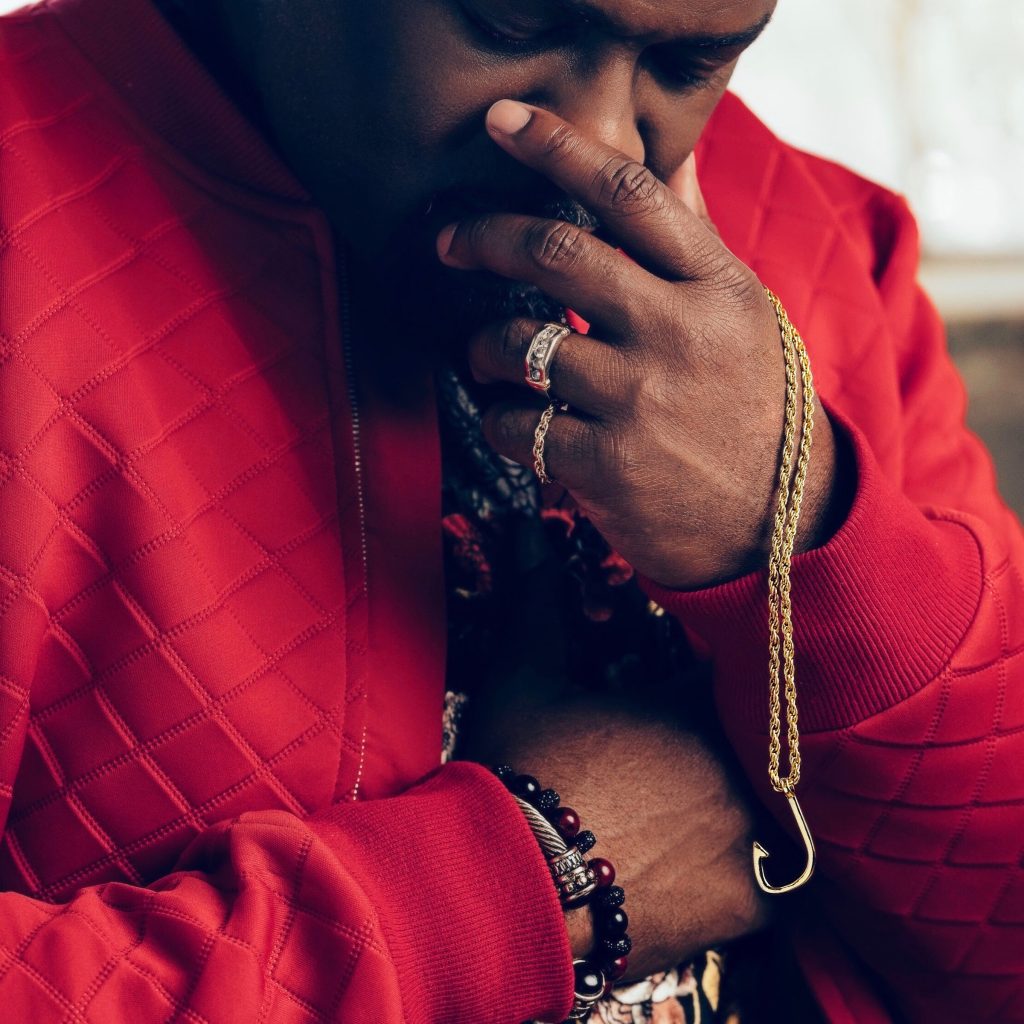 Red Alliance Media (RAM) is excited to announce the new album release from singer, songwriter, and producer extraordinaire, L. Spenser, entitled Hooked, now available on all digital streaming platforms.  This is Spenser's first album with RAM and both are excited to present it to the world. The leading single, "The Cross Alone", is already climbing Billboard charts and expected to make a major impact in the music industry. Also included on the album is a collaboration with The Hamiltones on the song "For Me" as well as R&B songstress Avery Sunshine on the title track "Hooked".
"This album is truly the 'L. Spenser' sound…" is how Spenser refers to this project. "I was intentional in making this album a living example of the undying and unfailing love God has for all creation…" He continues, "God's love is for all people, and what better way to showcase His love than through music?" When speaking of the album's anticipated reach, he says, 'It is my hope that this album reaches beyond the church walls in order bring people together to speak the universal language of love."  Spenser has garnered major attention from celebrities including R&B singer Daniel Caesar, to which he refers to Spenser as his "favorite singer". Spenser has also collaborated with or written for artists including Marvin Sapp, Men of Standard, Donald Lawrence, and more! One of his most notable music moments was his collaboration with Elbernita "Twinkie" Clark and Karen Clark Sheard of the legendary group, The Clark Sisters, when he wrote and sang with the legends on the album Twinkie Clark-Terrell Presents The Florida A&M University Gospel Choir. On this album he wrote three of the songs including his duet with Sheard entitled, "I Won't Complain".
Red Alliance Media label head, Steph Andry-Wilkinson, calls Spenser, "…gospel's Anthony Hamilton" when considering his vocal ability, soulfulness and relatable lyrics.  She continues in saying, "Spenser addresses music in a way completely different than any other songwriter, and his listeners can tell the difference."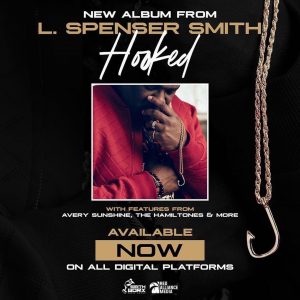 About L. Spenser Smith: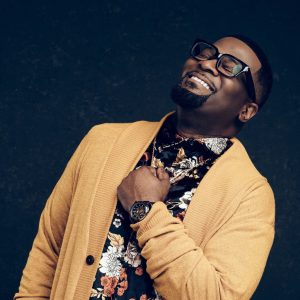 Born and raised in Moncks Corner, SC, L. Spenser Smith (also known as "L. Spenser") started his musical journey at 4 years old singing "Lord Help Me to Hold Out" by James Cleveland when his mother bribed him with a plum and asked him to sing. By age twelve he was appointed to Minister of Music after an intimate prayer moment with his grandfather that resulted in an immediate ability to play the piano! Later, he formed a group with his mom, brother, sisters, and uncle called, The Smith Ensemble whom he sang with for almost 8 years.
Spenser attributes his profound musical background to his parents where his mother was a singer and his father a musician. "We were a musical family and if you didn't have musical ability, you were looked at as an outcast…" he recounts as he thinks of his early years. Both of his parents listened to different types of music and contributes to his diverse musical interests. On Saturday's he would hear music played by his Dad from The Whispers, Earth Wind and Fire, Isaac Hayes and other soulful artists in R&B, Soul, and Jazz. However his mother viewed Sunday as "The Lord's Day" where he would hear gospel music from The Hawkins, Shirley Caesar, and The Clark Sisters who he would also collaborate with later in life.
After being raised in a small town, his first introduction to the main stage came when he graduated high school and began his college career at Florida A&M University (FAMU).  At FAMU, Spenser played saxophone in the band and studied Music Education. It wasn't until he visited and joined the FAMU Gospel Choir his freshmen year that things began to take off. After only attending for a year, Spenser became the FAMU Gospel Choir Director his sophomore year. After graduation, he was asked to return for a special live recording that the gospel choir will be recording a live album with Twinkie Clark-Terrell of the legendary gospel group, The Clark Sisters. On this album, Twinkie Clark-Terrell Presents The Florida A&M University Gospel Choir, Spenser wrote three of the songs on the album, including one he performed live with another member of The Clark Sisters, Karen Clark Sheard, entitled, "I Won't Complain".
Since 1996, L. Spenser Smith has been active as a composer, arranger, and recording artist, including collaborations with Marvin Sapp, Donald Lawrence, Men of Standard and more! However, it was his work with choir Testament that made him a known name and a musical force to be reckoned with. He released the "urban inspirational" albums, Assignment No. 1 (2004) and Statement (2006) to critical acclaim. After an extended musical hiatus, he released his debut solo full-length album Unstoppable (2014) on his own label imprint, Smithworx Music Group, to its own acclaim and a Top 5 debut on Billboard 200 Gospel charts. Since its release, L. has been mentioned in print and digital publications such as Root Magazine, Essence, The Fader, as well as praised by other public figures including John Gray, John P. Kee, Daniel Caesar, and Ari Lennox, to name a few. Known for his soaring vocal range and dexterity; coupled with his creative songwriting, L. continues to blaze new trails in Gospel and beyond.