Hello Fear is 4th Highest Gospel Debut in Soundscan History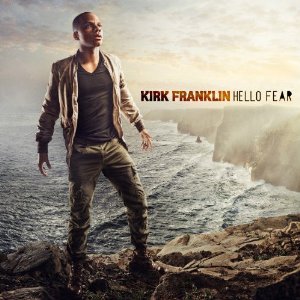 Kirk Franklin's 12th CD, HELLO FEAR, debuts #1 on Billboard's Gospel sales chart, and #5 on the Billboard Top-200, making the CD the 4th highest Gospel debut in SoundScan history. This is Kirk Franklin's biggest first week release since the 2002 release of The Rebirth of Kirk Franklin. The CD also debuted #1 on the Christian/Gospel Digital Albums Chart; #3 on the R&B Chart, and #7 on the Overall Digital Albums Chart.  In the first week's Nelson Sound scan report the album sold nearly 90,000 units.
James "Jazzy" Jordan, EVP Verity Gospel Music Group says: "Kirk Franklin is in a class by himself not just in Gospel music, but in music – period. He is a genius in the studio, an incredible songwriter and has a heart and ear firmly poised towards God. His music is always timeless, and HELLO FEAR is no exception. His music makes you smile not just today, but everyday."
Kirk Franklin says: "I am just humbled. It is a blessing to know that, after all of these years making music, God continues to give me songs that people want to hear. I knew going into this project that God was not as concerned about what I do in the process of this album, but what I become in the process of this album. I am hopeful that HELLO FEAR reaches the hearts of everyone who purchased the CD and helps them along their process of becoming who God would have them become."
Though Franklin is currently taping the new season of BET's Sunday Best – for which he serves as co-executive producer and host – and touring with Steve Harvey, he is spending significant time promoting HELLO FEAR through radio and press visits; church and promotional appearances, and retail in-stores in New York, Chicago, Philadelphia, D.C. and Baltimore. Tomorrow, March 31, he will make an appearance at Stonecrest Mall in Atlanta. In addition to a new CD being available, Franklin's New York Times Bestseller "The Blueprint: A Plan for Living Above Life's Storms" will be released in paperback April 5.
HELLO FEAR was written and produced by Kirk Franklin. The CD's first single, "I Smile" is Top-5 at Gospel and Urban radio. Kirk Franklin will perform "I Smile" and "Before I Die" this Monday, April 4, on BET's The Mo'Nique Show and will also appear on The Dove Awards April 24 on The Gospel Music Channel.