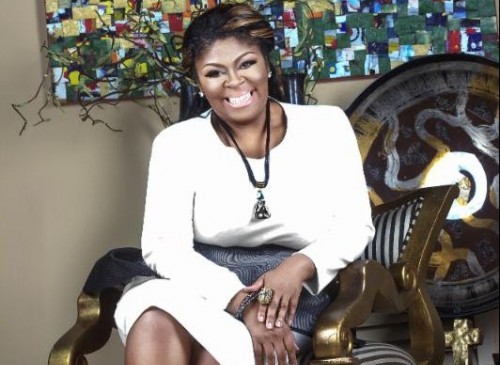 The dynamic, instantly recognizable and captivating voice of Kim Burrell is undeniably one of the most powerful voices in music today. USA TODAY declares, "Nobody stretches a melody like gospel singer Burrell" and The San Francisco Chronicle says, "Burrell's improvisational style, studied by vocalists of various genres, is filled with jazz phrasing and limber riffs, subtle pleasures from a woman who has nothing to prove."
Kim Burrell's unrivaled instrument, impeccable musicianship and ability to tap into the human experience and emotion, has made her a favorite across genre and within the musician community. The Grammy-Award nominated and Stellar Award winning singer has collaborated with artists as diverse as Harry Connick Jr. and funk master George Clinton. In the middle, there's R. Kelly, Stevie Wonder and Gospel's First Lady, Shirley Caesar.
Her soulful vocal runs have influenced a generation of mainstream recording artists ranging from Jazmine Sullivan to Justin Timberlake. Her burgeoning A-List Hollywood fan club includes Beyoncé, Mariah Carey, Omarion, Jessica Simpson and Chaka Khan. Donnie McClurkin has said "There's nobody greater" while Whitney Houston once declared Burrell to be "One of the greatest voices of our time." It is clear why Ms. Burrell is everybody's favorite mentor on BET's "Sunday Best." It is also no wonder why this year's Essence Festival has chosen to honor the incomparable Pastor Burrell.
August 21, 2015 Kim Burrell will release her highly anticipated Shanachie Entertainment CD, 'From A Different Place'. Below is a stream and iTunes link to her new single making waves at radio, "Thank You Jesus (That's What He's Done)":
Single Stream:
https://soundcloud.com/shanachie-1/kim-burrell-thank-you-jesus-thats-what-hes-done
iTunes Buy Link:
https://itunes.apple.com/us/album/thank-you-jesus-thats-what/id1013051745? ls=1