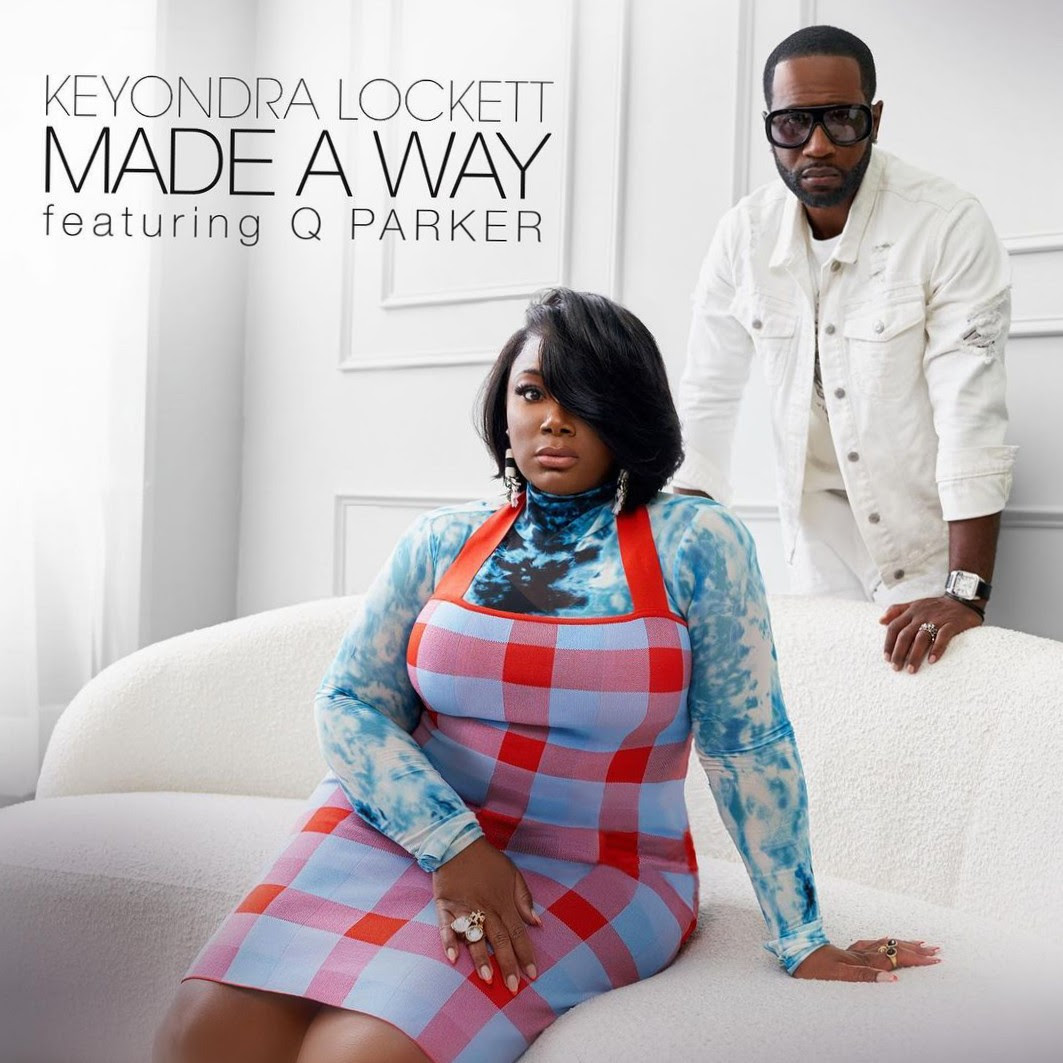 Two-time Stellar Award nominee, singer/songwriter, and entrepreneur Keyondra Lockett has had a dynamic breakout 2021.  Lockett is back with new single "Made A Way" featuring Q Parker of famed R&B Group 112. "Made A Way" is a simple but timeless message set against the New Edition sample "Can You Stand the Rain" the song will envelope you in wave of nostalgia of music from the 90's. Lockett's fresh approach to the vocals and Q. Parkers smoothed out tone blend well together on the track. This new single follows Keyondra's 2020 Billboard Chart topping #1 hit "Trouble Won't Last".
Keyondra Lockett is an artist and entrepreneur. She is an original member of the gospel girl group Zi'el. In 2018 she created an athleisure clothing line along with her sister Kimberly Lockett, a celebrity stylist. In 2016 she inked a deal with the Kenya Doll Brand, making her the first gospel artist to have a toy doll with an ethnic brand. Lockett teamed with the brand to develop a new friend of Kenya®, on the Teen Scene™, singing sensation, Keyondra , who helps Kenya® as they face new experiences of junior high school. Together they overcome daily challenges on the Teen-Scene™. The Kenya® brand has empowered moms and daughters for many years; Lockett's only wish is that they can continue to be empowered while enjoying Kenya® and their new friend, Keyondra.
Lockett's biggest accomplishments have been in Gospel Music.  Her writing skills can be heard on Kierra Sheard's LED EP on which she co-wrote "Make Me Better".  She also co-wrote "Yeah Ahh Haa" for Bri (Briana Babineaux). In addition to writing for other artists, Lockett wrote "State of Emergency" on Ziel's album, "Pronounced Zy-El".  State of Emergency reached top 15 on Billboard.  She has co-written with great producers such as Stellar Award Winner Derek DC Clark, Anson Dawkins, Stellar Award Winner, Grammy Nominee and multi Stellar Award Winner BSlade, Jor'Dan Armstrong and TedyP Williams.
 Lockett is champion for non-profits gives her time and resources by participation with Non-Profits Glam Camp for Girls, Saving Our Daughters and Rock, Paper Scissors.  She has participated with Christian Services Poor Man's Supper, a fundraiser for homeless.  As an ambassador for The American Red Cross Lockett speaks to young ladies and adolescents teaching them emergency preparedness through the pillowcase project as fostered by The American Red Cross and Disney.  She also spearheaded The Beautiful Experience Campaign to help women and girls of all ages be empowered by realizing their beauty within. Lockett also wrote the song "Beautiful" which was released to iTunes and all digital outlets June 9, 2017, of which 10% of the proceeds were donated to Susan G. Komen Greater Atlanta.