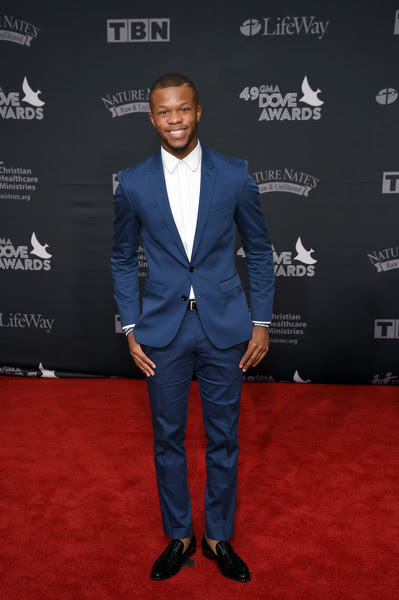 19-year-old social media phenomenon, chart-topper and critically-acclaimed new artist Kelontae Gavin has achieved a milestone. Gavin's Top 10 debut radio single "No Ordinary Worship," has stretched its run to 40 consecutive weeks on Billboard's Top 30 Gospel Airplaychart (week ending Dec 1). The song peaked at #7 and to-date drew 58.4 million in radio audience. On the airplay, streaming and sales-based Hot Gospel Songs, which reached #9 spends its 30th consecutive week on the tally, and 23 weeks on Hot Gospel Digital Song Sales reaching #5.
Produced and written by Jeshua "TedyP" Williams and star maker and record executive Marquis Boone, much of the songs rise to prominence since its September 2017 release has been attributed to its performance on streaming services generating to-date 9.4 million streams – very rare for a new gospel artist. The top charting MediaBase and Billboard Gospel radio hit has become Gavins signature calling card and a major fan favorite with well over 5.1 million YouTube views  to-date.
With a social media following of over 155,000 fans and supporters, who helped propel Kelontae Gavin to earn a #4 spot on Billboard's Next Big Sound chart in June, is one of the most buzzed about new voices across all genres of music. He has quickly developed a reputation for his frequent high-profile social media video live performances, which has gained him over 10 million views collectively. Due to the ongoing success of "No Ordinary Worship," lifted from his #1 debut album The Higher Experience, Gavin released The Higher Experience (Live Concert) DVD. this month. This DVD truly captures the essence of the live recording that is now touted as one of the best debut releases for a new artist in 2018.
About Kelontae Gavin:
Hailed a "live-wire prodigy" by New York Times Pop Critic Jon Caramanica for his stage presence and well-seasoned vocal gymnastics, Kelontae Gavin is a 19-year-old social media phenom and cafeteria crooner who's success has humble beginnings. In 2013, at the mere age of 14, Gavin was videotaped in a high school cafeteria singing "I Won't Complain." His performance went viral and with countless "likes," shares and well over a million views later, he is now one of the most buzzed about new voices in music. Gavin's single EP release, "Higher," reached the Top 25 on Billboard Hot Single Sales chart and earned the singer a Stellar Gospel Music Award nomination in the category of 'Youth Project of the Year' in 2018. Gavin then released his 11-track live debut album – The Higher Experience, which debuted at No. 2 on the Top Gospel Albums chart and months later successfully climbed its way to No.1. Shortly after he released the 40- minute The Higher Experience (Digital Long-Form Concert Video) and The Higher Experience (Live Concert) DVD.