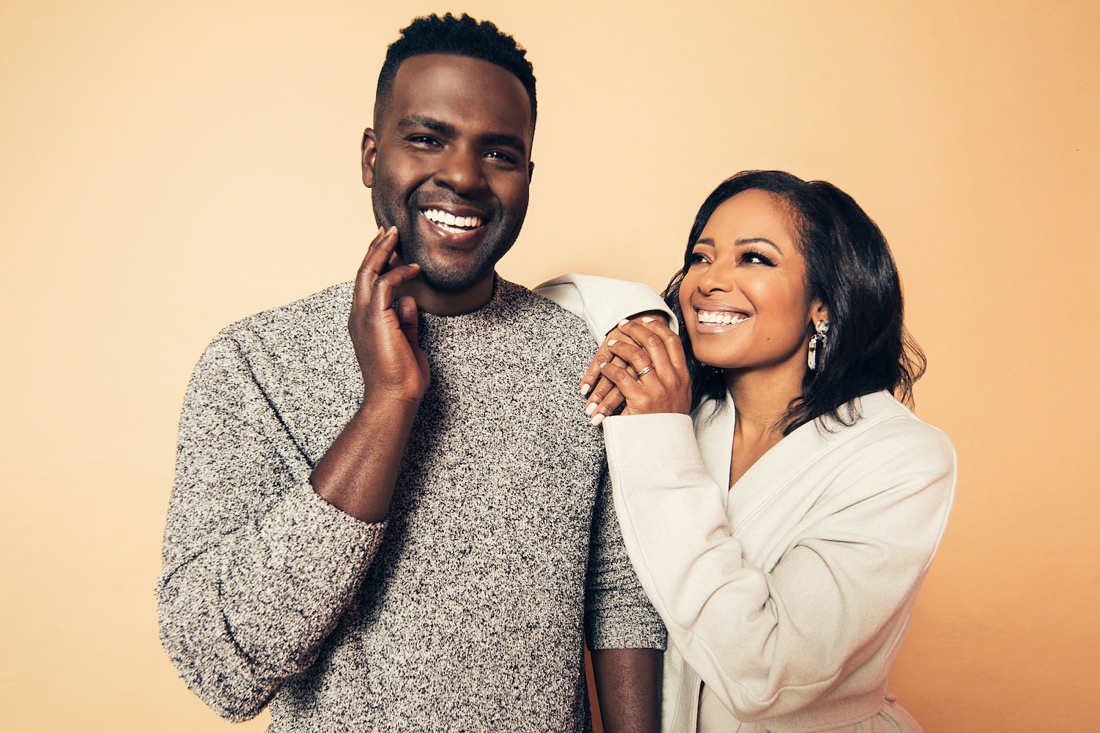 Dare Records celebrates the release of gospel music's premiere millennial GRAMMY-nominated couple, Juan and Lisa Winans', official debut single, "It Belongs To Me," featuring 6X GRAMMY-Award winner Marvin Winans. Following the success of their 2018 Holiday EP, A Little Soul for Christmas, "It Belongs To Me" encourages all that the good news and promises of God are for them and will come to pass. It's a beautifully rendered and timely message as the world faces a global health crisis and rising social and political unrest. "It Belongs To Me" will be available on all major digital retail outlets on Friday, May 8, 2020.
Juan Winans began his career with the Billboard #1 Gospel Album, "Winans Phase 2: We Got Next." Juan and his sister Deborah Joy Winans ("Greenleaf") toured in the original musical Born For This: The BeBe Winans Story, for which Juan won Best Male Lead at the 2019 NAACP Theater Awards. Lisa Winans (formerly Lisa Kimmey) is best known as one third of the Dove Award winning, Contemporary Christian Music trio, Out of Eden. The group was active from 1994 to 2006, producing seven albums. During Lisa's tenure with Out of Eden, she appeared on the 90's sitcom "Moesha," and hosted original programming for the Gospel Music Channel. In 2006, Out of Eden retired and released a greatest hits compilation. The trio reunited in 2014 for a special Gotee Records compilation album with a cover of House of Heroes' single "Constant."
"Our single, ("It Belongs To Me") is more than a song to us, it's the way we are aspiring to live. Jesus said that He came to give us abundant life. That's a big, bold statement and just one of many promises offered to us as children of God. This song is a declaration of our desire and dedication to living in those promises; to possessing every gift and blessing that God makes available to us through the life, death and resurrection of Jesus Christ. 'It Belongs To Me' is our anthem of grace and faith," says Juan Winans.
This Spring, Juan and Lisa Winans will appear on the second season of the NBC hit show "SONGLAND" in an episode featuring Boyz II Men. "Songland" provides talented up-and-coming songwriters with a one-of-a-kind opportunity to collaborate with visionary music producers who are responsible for today's biggest hits. The series' innovative format takes an inside look at the creative process behind songwriting, and each episode provides one up-and-coming songwriter the opportunity to have their song recorded by a chart-topping artist. "SONGLAND" premieres Monday, April 13th at 10PM ET/PT on NBC. For more information on 'SONGLAND,' visit https://www.nbc.com/songland.