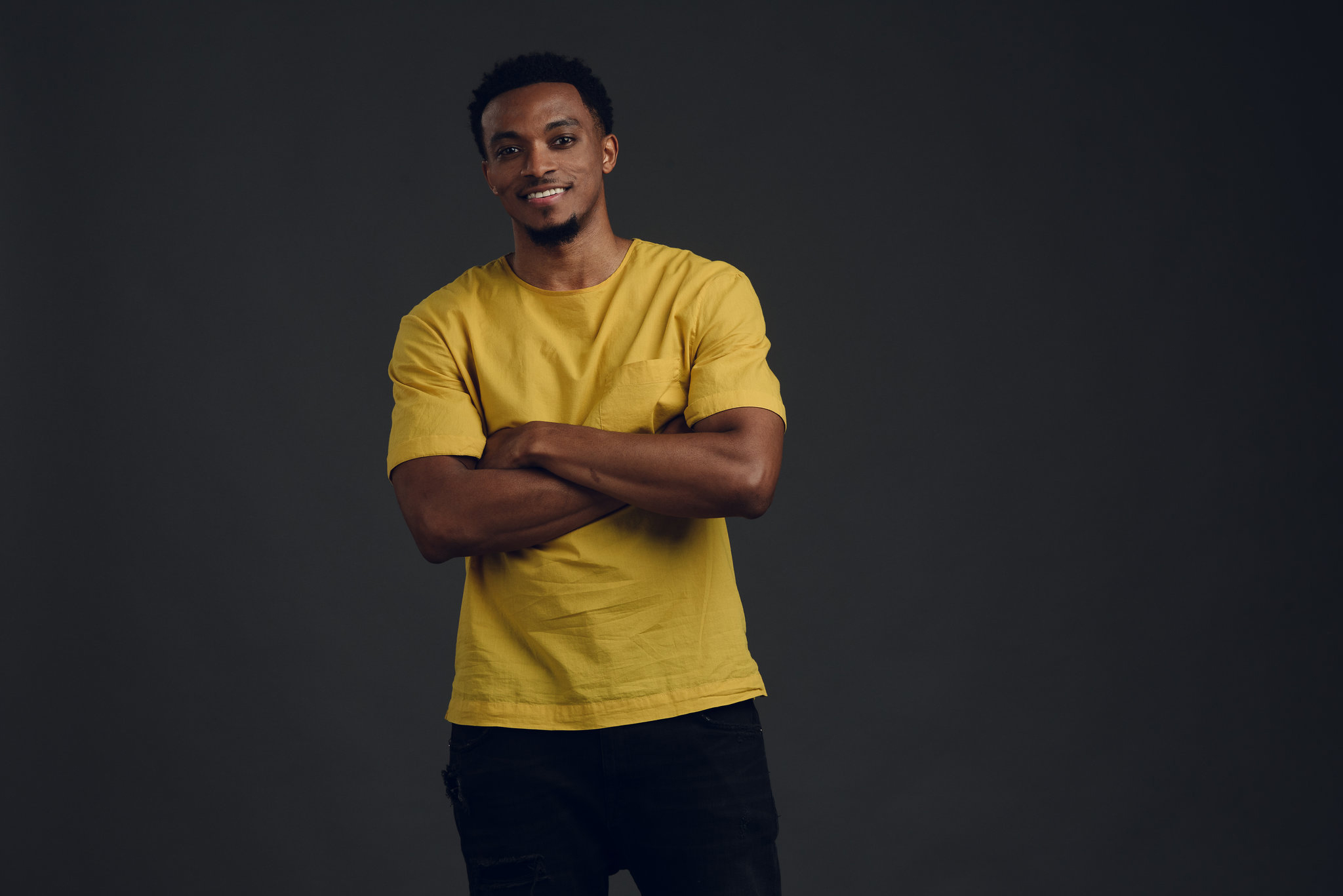 Author, educator, and singer-songwriter, Jonathan McReynolds has been nominated for an astounding 9 awards at the 2019 Stellar Awards, including Artist of the Year, CD of the Year, and Song of the Year. The Stellar Awards' announcement comes on the heels of a recent Grammy nod for Best Gospel Performance / Song and Best Gospel Album.
The recent award nominations are an acknowledgement of something that has been clear to his devotees all year; that Jonathan McReynolds is a force to be reckoned with in gospel music. At only 29, this isn't McReynolds's first Grammy nod or Stellar nominations. But this year, he took it to the next level with his new album, Make Room, recorded live in Chicago and released on Entertainment One Records in March. Make Room debuted at #1 on Billboard Gospel and was streamed 1.3 million times the week of its release. The album spawned his first-ever Billboard #1 song, "Not Lucky, I'm Loved," which is the Stellar-nominated "Best Song" and fan-favorite "Cycles" which is Grammy-nominated for "Best Gospel Performance / Song."
"This time around," Jonathan explains, "I felt like I owed it to my team, the songs, and the Kingdom to give Make Room all I had. It feels so good to have our hard work recognized on the highest level."
Jonathan McReynolds: Make Room, a one-hour TV concert special, was broadcast live on national TV, breaking major ground for gospel. Later in 2018, McReynolds was the first in his genre to form a major partnership with streaming giants TIDAL, who hosted the exclusive streaming premiere of Jonathan McReynolds: Make Room this summer. His first book, Make Room: Finding Where Faith Fits, was released last year. McReynolds and his band spent several weeks in 2018 on a sold-out tour, throughout the U.S. and internationally, and they will hit the road again in March for the Make More Room tour (tickets and more info on his website).
"This year we really worked hard on taking the gospel and art to new heights," says Walter Thomas, Jonathan's manager. "From the Music, to the Live Recording, to the Life Room Living Room Concerts, to the 'Make Room Tour', and even 'Make Room' The Book. Our goal was to get the consumer to experience the music and it's message in ways they've never experienced Jonathan's music or even Gospel Music before and I'm glad it translated well."
2018 was the year that Jonathan McReynolds became a multimedia superstar, expanding his base of devoted fans with a set of new projects that put his music, his words, and his beliefs in front of millions of music fans, tv watchers, and readers. Jonathan McReynolds' award recognition confirms that which his fans have known all along; that he truly is the Artist of the Year.
Upcoming Tour Dates:
3.13 – Detroit, MI – Majestic Theatre
3.14 – Columbus, OH – Newport Music Hall
3.16 – Cleveland, OH – House of Blues
3.17 – Washington, DC – 9:30 Club
3.19 – Allston, MA – Brighton Music Hall
3.21 – New York, NY – Highline Ballroom
3.22 – Brooklyn, NY – Knitting Factory
3.23 – Philadelphia, PA – Theatre of Living Arts
3.24 – Richmond, VA – The Broadberry
3.26 – Charlotte, NC – Neighborhood Theatre
3.27 – Charleston, SC – Music Farm
3.31 – Atlanta, GA – Buckhead Theatre
4.2 – Tampa, FL – Orpheum Theater
4.4 – Chattanooga, TN – Songbirds South
4.5 – Jackson, MS – Duling Hall
4.6 – Birmingham, AL – Saturn
4.7 – New Orleans, LA – Parish @ House of Blues
4.9 – Houston, TX – Warehouse Live
4.10 – San Antonio, TX – Sam's Burger Joint
4.11 – Dallas, TX – Trees
4.13 – St. Louis, MO – The Ready Room
4.15 – Chicago, IL – Lincoln Hall