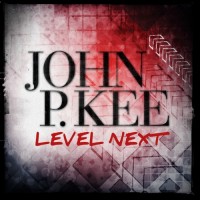 Pastor John P. Kee returns to the microphone for his 25th album release, Level Next. Signing to Motown Gospel in 2015, the dynamic preacher and choir director, known for his signature raspy voice and classic organ riffs, delivers all that and more to his latest project.
The eleven-track album encompasses testimonies of former drug addicts and true overcomers; both represented in songs such as the funk inspired groove "Norma Jean" and the spirited ballad "Never Let Me Fall". Reinforcing the idea of God's favor and blessings, Pastor Kee interlaces bass thumps and brass licks on the modern day track "Oooaaay" with lyrics that state, "Act like you know, it's on the way!"
Already connecting with audiences both on the road and at Gospel radio, the title track "Level Next" embodies the overall theme of the album. Birthed through the Pastor's signature message of overcoming the spirit of contentment, it is truly a song of encouragement. "To procrastinate or to be complacent is to forfeit what is already yours!" chimes Kee, "as the song says, 'Let's Go Higher!'"
Both songs are available on iTunes, Amazon and Google Play!