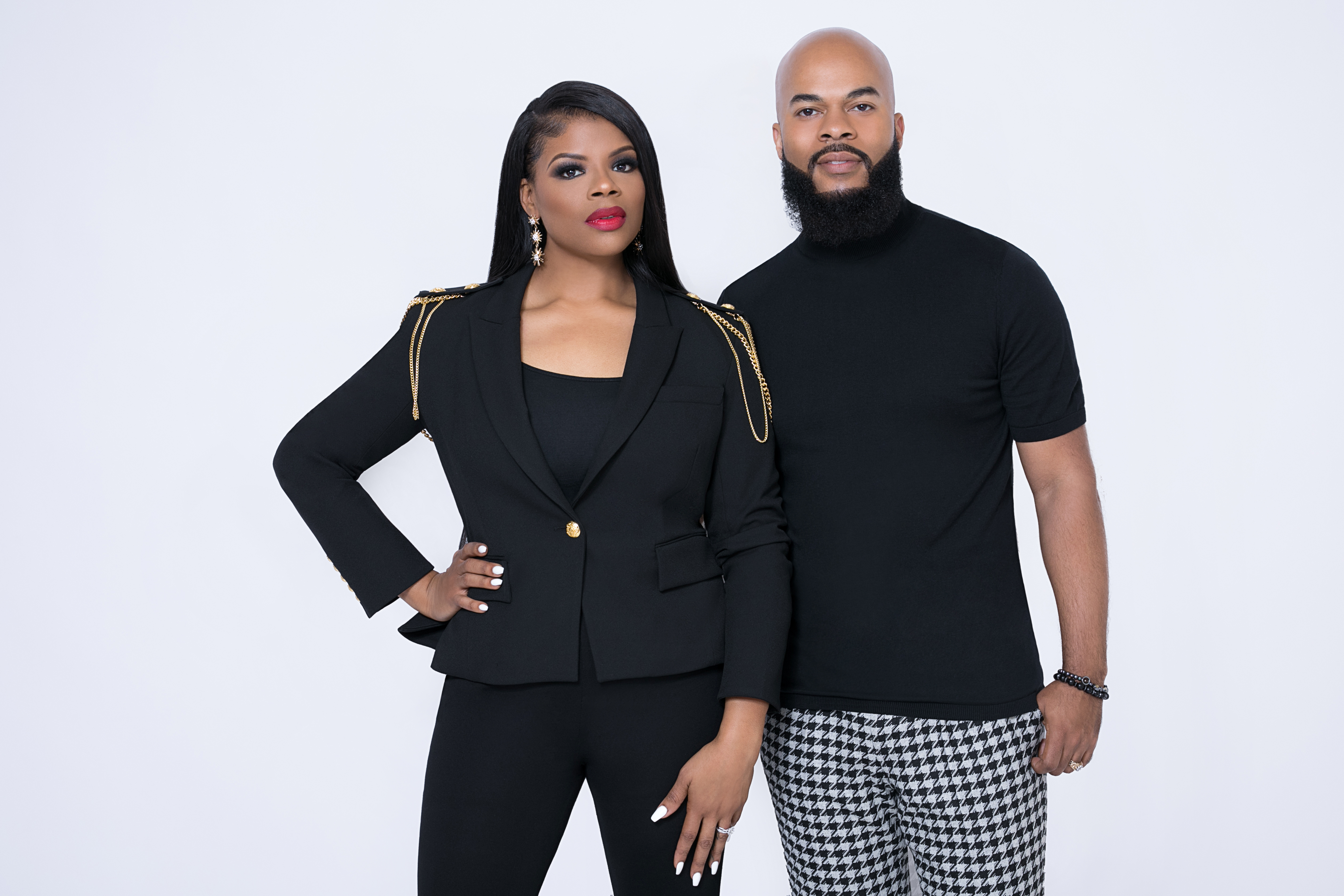 Last week, a mother captured a video of her newborn baby lifting her hands in praise, to which the mom began singing the JJ Hairston hit, You Deserve It. The video has since gone viral with upwards of 8 million views, and although the baby, whose name is Ariah Danae is still in ICU, her early praise is a clear indication that she will be out soon- happy and healthy. "The doctor said it was miraculous what my baby did and for the doctor to use that word, says something," says Ariah's mom, Cristin.
Multiple Stellar Award and GRAMMY® nominated artist, JJ Hairston and has wife Trina saw the video and invited parents, Cristin and Cory Ware, to be interviewed on FB Live and the couple obliged. What they didn't expect was a star studded surprise Zoom baby shower, as JJ and Trina invited some of their famous friends, who also wanted to be a blessing to the Ware's in word and in deed. The likes of Kirk Franklin, John P. Kee, Todd Galberth, Travis and Jackie Greene, Donnie McClurkin, Warryn and Erica Campbell, Teddy and Tina Campbell, Kierra Sheard, Kenneth Leonard and Tasha Cobbs- Leonard, Jekalyn Carr, Willie Moore Jr. and William Murphy all gave words of encouragement and motivation to The Ware's.
JJ Hairston's new single, "Excess Love Remix (feat. Mercy Chinwo)" lifted from the Stellar Award-nominated album, Miracle Worker is available now. For more information visit JJHairston.com or follow him on social media using the handle @JJHairston and on Facebook at Facebook.com/Youthful.Praise/.