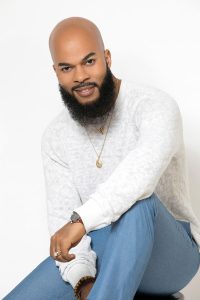 Billboard Music Award winning and GRAMMY® Award nominated choir, J.J. Hairston & Youthful Praise, will drop their soulful, new radio and digital single, "Miracle Worker," February 22nd. It will release in both audio and video configurations on all digital outlets.
News of this new song comes on the heels of the group's great success.  Over the last two years,  the choir has dominated the gospel music airwaves with their Top Ten hit "No Reason to Fear" and the No. 1 smash, "You Deserve It." The album, You Deserve It (Jamestown), which was nominated for a GRAMMY® Award while winning six Stellar Gospel Music Awards, a Billboard Music Award, an ASCAP Rhythm & Soul Award, and many other accolades and chart-topping achievements.
"Miracle Worker," was written by up-and-coming gospel artist, Rich Tolbert, Jr., and JJ Hairston. It is a melodic worship medley that declares the miracle working power of God. Birthed out of a collaborative effort and recorded live before an audience of over 10,000 fans in Washington, DC, this song takes the worship experience with Hairston and Youthful Praise to a new level.
"Miracle Worker," is the first radio single off of the forthcoming JJ Hairston & Youthful Praise album set to release in the summer of 2019. This marks the first release through Hairston's Jamestown recording label and their new distribution deal with The Orchard, a Sony Music company. The album was recorded in two sessions, one in Abuja, Nigeria at COZA Church and the second half was recorded at Hairston's home church City of Praise in Landover, MD.
"I am amazed at the awesome things that God continues to do for YP and myself," Hairston says. "This deal with The Orchard will allow for us to spread our ministry to new corners of the world. It's something my wife, Trina, and I never imagined. It is our prayer that this song reminds people that miracles still happen. They are not just Bible stories, but even today God works miracles in homes, families, bodies, marriages and so much more. Not only that, but He shows us in signs and wonders that continue to blow our minds."
It's been a busy time for Hairston. Recently, he co-headlined the 2018 McDonald's Inspiration Celebration Gospel Tour that hit 13 major markets across the country. All proceeds from the tour went to the Ronald McDonald House Charities. He's also taken several international tour dates in Europe and Africa. He and his wife, Trina, are also preparing for the publication of their new book, "Amazing Love."