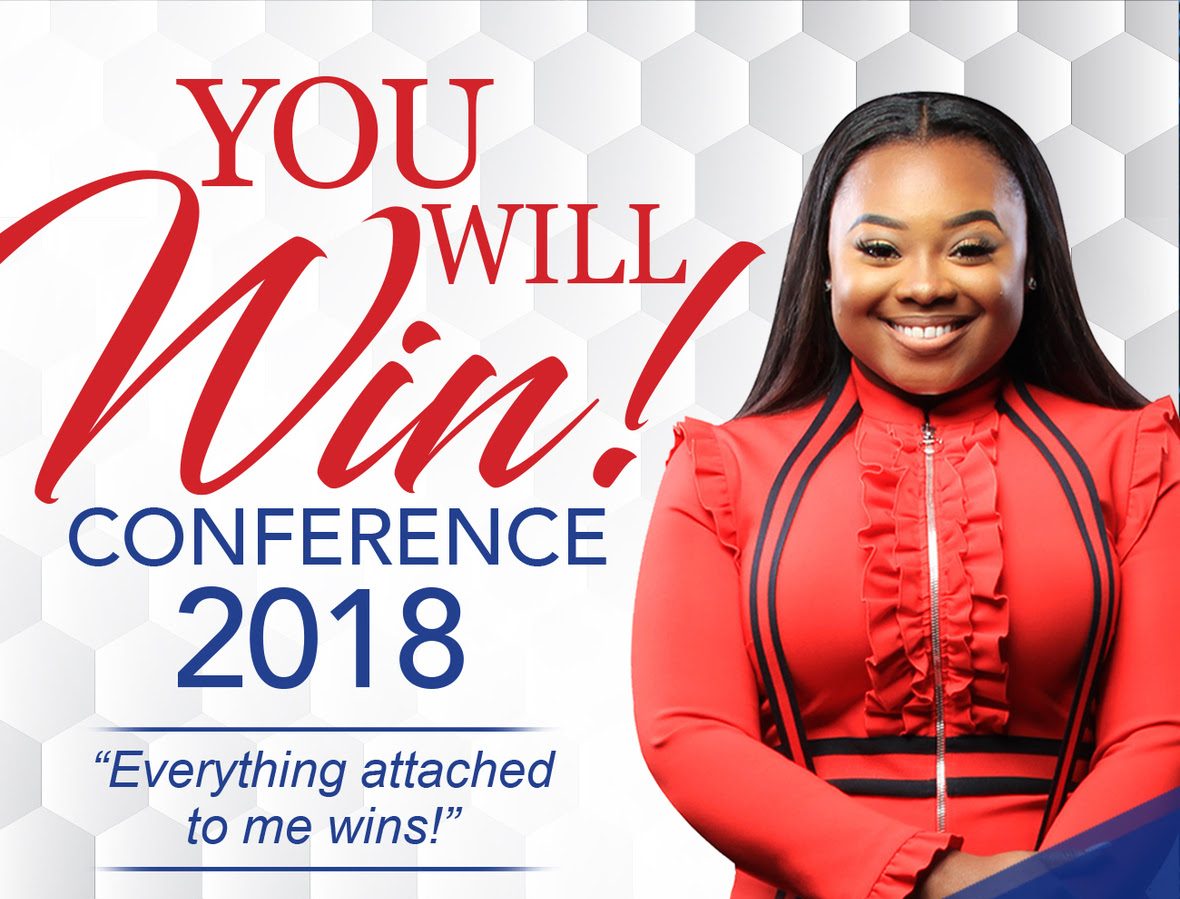 20 year-old acclaimed independent artist, actress, published author, and charismatic motivational speaker, Jekalyn Carr, along with Hallelujah 95.7 and Lunjeal Music Group have partnered together to bring the inaugural You Will Win Conference, in which it will offer some of the best information that will help you win in your family, home, business, television, music industry, finances and many more areas in your life.
The 2-day conference will feature a variety of diverse high-level speakers, workshop facilitators and panelists throughout 14 breakout sessions, including Impact Networks TV Host Ambassador Dr. Bobby Jones, TV/Film Producer Keith Neal (Saints & Sinners, TVOne, BET Networks) of Swirl Films, Tia Smith, Sr. Director, Original Programming & Production for TV One, and Angela M. Jollivette, Music Producer for OWN Networks Greenleaf Soundtrack; who will discuss TV & FILM; President of Gospel Music Association Jackie Patillo and Howett Owens of McDonalds Tours, who will discuss TRADE & TOURING; Music Manager Kelvin Leach of Lox Entertainment Agency, and Producer, Songwriter and Music Manager Allen Carr of Lunjeal Music Group, who will discuss MANAGEMENT; Radio Personality Tracey Bethae of WHAL Hallelujah FM, Radio Program Director Ron Thompson of WPRS Praise 104.1 FM, Chris Squire, Urban One, Sales and Skip Dillard of WLIB /WBLS FM will discuss RADIO; and child-hood actress Trinity Stokes, ("Judy," KC Undercover) will host her session, UP CLOSE & PERSONAL: TRINITY STOKES*.
Additional sessions offered are RESPONSIBLE FINANCE, BUSINESS MANAGEMENT ENTREPRENEURSHIP, GROWTH & REMAINING RELEVANT, LABEL UP – Creating a Powerful Team, IT TAKES A VILLAGE: EMPOWERING FAMILY PRODUCER'S CORNER and DIGITAL BRANDING.
The nightly services will consist of speakers such as, Prophet Jonathan Ferguson and Prophetess Jekalyn Carr and you can expect life changing messages. This is a conference that will inspire your whole household. The focus of the conference is to educate, offer growth and to help you incorporate God in everything that you do.