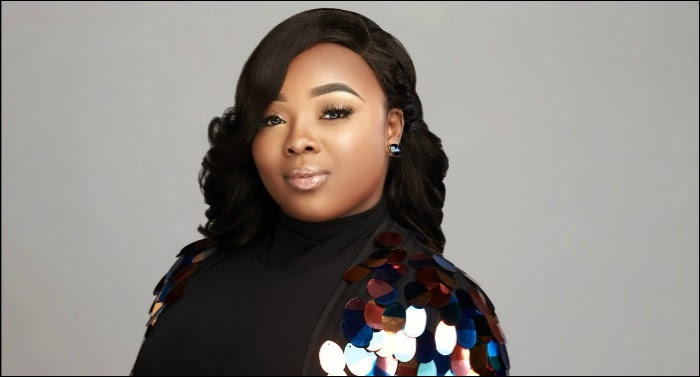 Jekalyn 
Carr
 – internationally acclaimed and award-winning artist/author/actress/speaker/
entrepreneur – is excited to announce a LIVE ALBUM RECORDING! The event will take place during the 15th Anniversary of Praise 102.5's Praise In The Park ATL, on October 5, 2019 at the CELLAIRIS Amphitheatre at Lakewood in Atlanta, GA.
This year, Praise 102.5 is celebrating 15 years of unparralleled success and impact on the Atlanta GA community. Praise 102.5 and 
Carr
 are excited to join together to celebrate this special event and record her new LIVE ALBUM!
Jekalyn has enjoyed incredible success – with "I See Miracles," 
Carr
 earned her 10th career Billboard Top 20 Gospel Radio single, and all by the age of 22. And, she's had multiple #1 hits, including "You're Bigger," "You Will Win," and "It's Yours." Additionally, she is a 3-time GRAMMY Award nominee, two-time Billboard Music Award nominee, NAACP Image Award nominee and four-time Stellar Award and GMA Dove Award winner.
Carr
's influence knows no boundaries, her international travels include London, Cayman Islands, Pretoria South Africa, Lagos Nigeria, Jamaca, Canada and more! For tickets to the live recording at Praise In The Park and more information, visit 
www.mypraiseatl.com
.
GRAMMY® nominated and Dove Award
winning artist, Jekalyn 
Carr
, has been soaring to success since the beginning of her career at the tender age of 15.
As an independent artist, 
Carr
 has garnered both national and international reach with two No. 1 Billboard Top Gospel Albums, 
The Life Project
 and 
One Nation Under God
, as well three No.1 Billboard Gospel Airplay songs and two No. 1 on Gospel Digital Song chart for, "You're Bigger" and "You Will Win." The song "You're Bigger" also peaked at No. 33 on the Adult R&B Radio Airplay chart.
Jekalyn's achievements have landed her collaborations with gospel legends Shirley Caesar and Dorothy Norwood and performances on GMA's Dove Awards, OWN's Greenleaf, BET's "Joyful Noise," Black Music Honors and The Triumph Awards. In addition, she was featured in a documentary, Rejoice and Shout alongside legends such as Smokey Robinson, Andrae Crouch, and Kirk Franklin.
As compelling as she is as a vocalist, she is equally as dynamic as an evangelist. This emerging artist's national acclaim is evinced by the distinct honor of being named Jet Magazine's Top Ten Faces You Need to Know and Ebony's Power 100 list.
Jekalyn's heartfelt ministry and songs touch all genres, young and old. Her message is, "you can be successful if you believe, pursue the vision, and most of all trust God."